A message from Kahu Lahela and the Ancestors
2022 the year we learn to listen to love
Week 19--in which we listen to the wisdom of the Ancestors on how to restore ourselves to pono
Friends, soul writers, mystics, witches, and lovers of prayer,
I have been blessed beyond blessed to bring you mystical prayer intensives for the last four years that are simply not available anywhere else.
They are unique because they are living reverberations from the pre-patriarchal past and the post-patriarchal future--giant time loops of grace and love that land in our bodies blessing and transforming our lives.
As the saying goes, "This is NOT your father's prayer!"
I've loved every prayer and prayer intensive. But, if you've been following me since prayer artist arrived in 2018, you know that there's one prayer, more than any other, that seems to demand the spotlight.
It's a prayer you adore and ask for more than any other. Ho'oponopono. I'm not talking about the rather insipid but wildly popular 4 sentences.
I'm talking about the real prayer.
The ancient prayer.
The pre-literate Hawaiian prayer.
The prayer with limitless power to heal. 
If you've been in any of the 6 previous intensives with Kahu Lahela, or experienced her in the pilgrimage last summer, you know how alive and vibrant and healing this prayer is.
Alive is the key word. Prayer is alive. Prayer is ancient, but at the same time always and forever new.
And Kahu Lahela is one of prayer's most sacred and responsive instruments.
Rather than me try to articulate the profound healing that awaits us in Lahela's new prayer intensive, I asked her if she'd like to speak directly to you.
Take your time reading and relishing this Hawaiian mystic's invitation.
Aloha!
Last year, during the 13-week The Return of the Witches pilgrimage with Janet, I led the participants in the powerful Hoʻoponopono prayer to free the victims and their perpetrators. As we prayed together each week to release them from their pain, suffering, guilt, and shame, their gratitude and love for us for releasing them from their entanglement welled up inside of me and tears of joy streamed down my face. Still to this day I am moved by that experience.
After the pilgrimage ended, I was urged by my Guides and Ancestors to co-create with them a new healing practice for people to release, unbind themselves from, and ultimately heal their pain, suffering, guilt, and shame—common burdens we all share that block us from our excellence.
Listening carefully to their guidance, I developed a slightly different version of the Hoʻoponopono prayer of forgiveness and linked elements of the Hawaiian energy healing practices of:
Lomilomi (Hawaiian spiritual massage)
E Ala E (sacred Hawaiian sunrise visualization)
Language of Light Therapy (cleansing and clearing of the physical and etheric body)
Oli (sacred Hawaiian chant)
Waterfall of Light seal of protection
They were so pleased!
But, I asked, what do I call it? They said it was to be called Hana I Ka Pono, which broadly translates into: cultivating excellence for ourselves and others.
Janet hosted the inaugural Hana I Ka Pono prayer intensive last October. Through the releasing prayer and intense energy healing work we did, many of us experienced profound awareness around, and a huge release of, deep childhood and multi-generational traumas. There were tears of joy from the lightness we felt after such a massive release.
As we prayed and released, I began to understand why the Ancestors wanted this new and very complete prayer. Hana I Ka Pono helped us come to a better understanding of how our bodies, organs, muscles, bones, and joints become the physical storage sites of our memories, emotions, and trauma.
As without, so within.
Since the New Moon Solar Eclipse on April 30th, I'm taking notice of stirrings going on inside of me, a mix of random thoughts, emotions, and memories. It got me to wondering where all this was coming from. As I usually do, I check in with myself as an observer to see what's going on in here.
Right then I got the download that not only is our body the storage center of our memories and emotions, it is also the filing cabinet of every story ever told and all our handed-down beliefs. The list goes on and on.
There's way too much useless information taking up valuable internal hard drive space, bogging us down.
What happens on the outer-verse gets stored on the inner-verse and filed away. It is time to declutter to make room for wholeness, excellence, and possibility.
In a conversation with Emma Kupu Mitchell this week, she said that the Scorpio total Lunar Eclipse coming on May 15 is all about subconscious awareness, emotional release, healing, shedding, and an opportunity to look at our past.
In other words, the perfect time to look at all that clutter and let it go.
In perfect but unplanned timing, Hana I Ka Pono–the Critical Prayer for 2022 prayer intensive opens on Tuesday, May 17, while we're still under the impact of this powerful lunar eclipse.
With the support of prayer, mother moon, and the loving energy of our community, we will be clearing out emotional, mental, and spiritual cobwebs in our inner world to restore ourselves in Pono (rightness, harmony, balance).
Naturally, this will support us in our second week as we cleanse and clear the environment in our immediate outer world of energetic blockages that derail or distract us and our loved ones from expressing our highest good.
And in the third and final week we will extend our collective mana (spiritual power and blessings) out into the world to send healing to those praying for healing, love, and support.
I see now why the Ancestors said Hana I Ka Pono is the CRITICAL prayer for this moment.
I do hope you will join our global community gathering to pray and release, that we may all be open to excellence, wholeness, and love.
Hana I Ka Pono--the Critical Prayer for 2022
Kahu Lahela
Hana I Ka Pono—the Critical prayer for 2022 opens Tuesday, May 17 from 7:00-9:00pm eastern (6 central, 5 mountain, 4 pacific, 1 Hawaii, and Wednesday morning in the Pacific Rim) for 3 Tuesdays: May 17, 24, 31.
Angela Meakin is hosting a UK/Europe Watch Party at 7p UK/8p Europe on Thursday on May 19, 26, and June 2. Both Lāhela and I will be at the UK Watch Parties.
Here's the link to the intensive. Be sure to watch the video we made for you.
Hana I Ka Pono--the Critical Prayer for 2022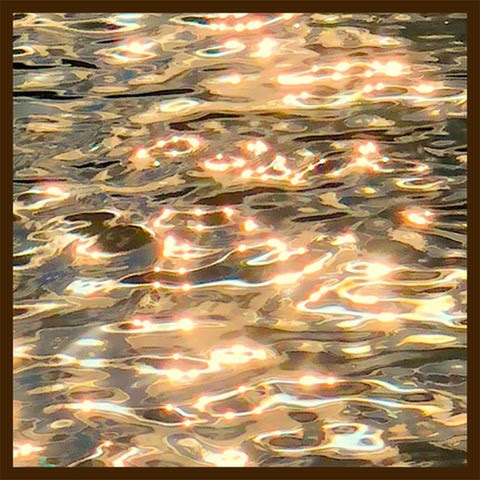 to cleansing and clearing the clutter from our psyches, bodies, and spirits, that we may step into wholeness, excellence, and love,
Janet
You can read and share all my Notes from the Field from the blog section on my website.
You can hear me and Hyldemoer read Notes from the Field on YouTube. (Marcia Wade was our guest last week and talked about why we're all so exhausted)
website: janetconner.com
facebook: janet conner prayer artist
YouTube: Janet Conner