How the slaughter of the innocents ends
2022 the year we learn to listen to love
Week 22--in which we commit to create a whole new structure; the one we inherited from patriarchy is killing us
Friends, soul writers, mystics, witches, and lovers of prayer,
I get a lot of help writing these newsletters. Typically, I will be awakened in the night or in morning theta on a Friday or Saturday with a few ideas for my Sunday Notes from the Field. I know that what is heard in theta is ephemeral and can easily dissipate with the dawn, so I always grab the yellow pad beside me and jot down what I hear.
Usually, I get two or three bullet points. I always whisper "thank you" then go back to sleep or, if it's approaching morning, hover a bit more in theta. Because often She has a bit more to tell me. And that last bit is often the jewel.
Then, while I'm having my French Press coffee, I hash the bullets out with My Mother Sophia! on the page in deep soul writing. That's where these newsletters come to life.
But this week, She woke me night after night after night with more and more and more ideas that demand to be spoken.
This morning (Saturday), I went over all the scritchy-scratchy, middle-of-the-night notes and was shocked to read eight pages.
This has never happened before. And it's overwhelming.
But why am I surprised? Why are any of us surprised? The world is awash with all the misery and trauma patriarchy can possibly dish out. And we feel it. We feel it everywhere. In our hearts, our bones, our blood.
It was hard, but I spent two hours rereading all 8 pages of things to acknowledge and write about in this letter. Here are the highlights. At first, they may seem disjointed, disconnected, unrelated.
But after an hour of soul writing, I found the theme.
And it's right there, hiding in plain sight in today's date and week. And it's a theme filled with POSSIBILITY and HOPE.
Here's the list:
On Tuesday, May 24, The General Assembly of the Church of Scotland made an astonishing confession to: "acknowledge and regret the terrible harm caused to all those who suffered from accusations and prosecutions under Scotland's historic witchcraft laws, the majority of whom were women, and apologize for the role of the church of Scotland and the General Assembly in such historical persecution."
This matters. It really matters. Because the two places on earth that persecuted and executed the most witches were Scotland and Germany. Germany executed the highest number. Scotland executed the highest percentage of their population.
Why, you ask?
Why was the Church of Scotland so obsessed with torturing and murdering women? I'll let John Knox the founder of the Presbyterian religion answer that question himself:
Women are the portal and the gate of the devil.
John Knox, The Witchcraft Act 1563
And Germany? Here's a couple lines from the book that all the "good fathers" of Christendom used to justify burning women and children alive. And yes, countless unnamed children were murdered along with their mothers:
All wickedness is but little to the wickedness of a woman…. All witchcraft comes from carnal lust, which is in women insatiable.
Heinrich Kramer and Jacob Sprenger,
Malleus Maleficarum (Hammer of Witches) guidebook for witch hunts 1486
In bizarre symmetry, on the very same day that Scotland apologized, a disturbed male high school dropout in Uvalde Texas, who had purchased an assault rifle to "celebrate" his 18th birthday, shot his grandmother in the face, rode to the local elementary school and murdered 19 children and 2 female teachers.
Texas has been gun-obsessed for decades. In 2015, the new Republican governor of Texas actually tweeted that he was "embarrassed" that Texas wasn't the number one state in the nation for gun purchases. "Let's pick up the pace, Texans," he wrote. Well, Texans must have listened, because today Texas has highest number of registered guns of all 50 states.
I know this newsletter is upsetting. But please don't give up. The thread is coming. And it's beautiful and powerful.
But first, the next item on my list:
Tomorrow, Monday, May 30, is the 591st anniversary of the execution of Joan of Arc, murdered for being a witch. Her crimes? After days of brutal stand-up testimony—one 19-year-old woman vs 104 white male high-powered theologians—the men were frustrated that they couldn't find religious fault in her arguments, so they found her guilty of the "crime" of wearing men's clothes and cutting her hair.
By that standard, every woman alive today could be burned at the stake.
If you've been reading Notes from the Field for a year or more, you know how much I love Joan. You know she is the heart and soul of the massive event last summer, The Return of the Witches, Jeanne d'Arc Listening Pilgrimage.
If you've been at any of my prayer intensives, you've seen her painting on the altar next to me. Across the bottom of the painting, is her famous quote: "Je n'ai pas peur." I am not afraid.
Her words in French go on to say why she's not afraid: Because God has opened the way.
She ends with: "For this I was born."
Joan is not an idea for me. She is a living breathing, guiding presence.
If you read last Sunday's wild story, you know just how alive she is. Did you miss that letter? Here it is on my blog. You don't want to miss the story of Joan riding into Suzi von Mensenkampff's mediation with a massive request.
She told Suzi to contact me and gather a "critical mass" of 108 maidens to initiate themselves through a 12-month mystery school, awakening to their hidden mystic witch and their full power.
When Joan calls, I obey! But this was way too big for me. So Suzi and Emma Kupu Mitchell and I gathered 5 other mystics to help create this radical mystery school:
Suzi is our medium and intuition mentor
Emma is our shamanic astrologer and numerologist
Sabin Bailey is our seer and voice of the witches through Tarot
Marcia Wade is our cos-mythologist
Kahu Lahela is our Hawaiian shamanic forgiveness healer
Geralyn Camarillo is our rosary-chaplet memory device artist
April McMurtry is our moon goddess
I'm our prayer artist and mystic witch
After five months of intense inquiry, listening deeply to Joan and the Bees and the Moon, we felt ready to describe Re-Membering the Songlines of the Witches and welcome Joan's Maidens to begin this radical walk of transformation.
As Suzi and Emma and I were putting the final touches on the landing page, I felt Joan nudging my shoulder. She wanted to add something. So I listened. With my hands on the keyboard.
As I typed, Suzi and Emma and I began to cry.
Please read this slowly and prayerfully. And hold these words gently in your heart in this time of endless sorrow and grief—this time of the slaughter of the innocents.
No one is more innocent than Joan.
No one is more innocent than the accused witches of Scotland.
No one is more innocent than the children of Uvalde.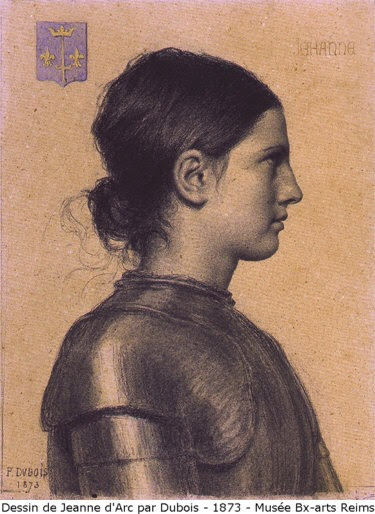 Joan speaks:
I have called Suzi, Emma, and Janet to gather you to form my new and holy army. I told them this mystery school is your Initiation. You are invited to remember and be re-membered by the truth of who you are and who you came here to be. I am calling 108 maidens. I told Suzi that 108 is the critical mass.

This I know is true: 108 maidens have the power to change the world. I changed the world once. I listened to my voices and freed my world from oppression. I ask you now to listen to your voices and free your world. Does this feel daunting? Here are the words that carried me. I give them now to you: Je n'ai pas peur. I am not afraid. For this I was born.
We need those words desperately right now, don't we? We need to find the courage and grace within to speak for the children. To speak for the innocents. To speak for the women labeled witches who were murdered simply for being women.
I woke this morning whispering, "Je n'ai pas peur. For this I was born."
I'm not there yet.
That's why I need this mystery school as much as you do.
I am afraid.
I am afraid of guns.
I am afraid of angry men.
I am really afraid of angry men with assault rifles.
I am afraid of men who hate women.
I am afraid of white evangelicals obsessed with controlling women.
I am afraid of the governor of Texas (and a whole host of other governors and rulers.)
I am afraid of the US Supreme Court taking control of our bodies away from women and handing it to white Christian republicans. Think I'm being extreme? In the leaked draft, Samuel Alito quotes Matthew Hale, a jurist who condemned women to death as witches in the 17th century.
Yes, I'm afraid of the Supreme Court. These people would condemn Joan to death all over again.
I acknowledge that I am afraid.
And yet, at the same time, I embrace Joan's call to do something.
I say yes to being one of the 108 women in her critical mass.
I say yes to listening to my holy voices.
I say yes to doing all I can to free my world from oppression.
I say yes to doing my part to end the slaughter of the innocents.
I am afraid, but I say yes anyway.
Do you feel called to be one of the 108?
This is the ideal week to say yes and step forward to do what you can to create a world where women and witches and children are safe. Why is this the perfect week?
Look at the date:
5-29-2022 = 22
our week   = 22
22 is the master number of 4. Structure.
This really is the perfect moment to say yes to doing your part to build a new structure. A post-patriarchal structure. A safe structure. A holy structure.
So in the end, this horrible list of sorrows does lead somewhere.
It leads to this moment when 108 women stand up and say, "Yes, I want to build a new way of living. For this I was born"
Re-membering the Songlines of the Witches opens Tuesday, June 21, the Summer Solstice, in a sacred ceremony at 2pm Eastern conducted by Sabin Bailey and Kahu Lahela. I will be leading a guided meditation into the Mirror of Memory to reveal the hidden labyrinth and open you to receive messages from the four moons and your 12th witch.
We will complete our mystery school a year later, on the Summer Solstice on sacred witch burial ground in England.
Don't worry if you cannot travel. As much of the festivities as possible will be recorded. And the entire community will gather online for a closing celebration in July.
Re-membering the Songlines of the Witches
to saying yes to Jeanne and creating a world that is safe for the innocent 
Janet
_________________________
You can read and share all my Notes from the Field from the blog section on my website.
You can hear me and Hyldemoer read Notes from the Field on YouTube.
website: janetconner.com
facebook: janet conner prayer artist
YouTube: Janet Conner