2022 the year we learn to listen to love
Week 48--in which we read, and read some more, for the sheer ecstasy of the sacred medicine leaping off the pages
Friends, soul writers, mystics, witches, and lovers of prayer,
I am a voracious reader. You know that, right.
If you followed me when I had the Soul-Directed Life radio show, you know I read over two hundred books a year in order to find 48 authors to interview. Publishers send me boxloads of books, hoping to get their authors on my show.
Why? Because my listeners bought books, lots and lots and lots of books. And so, the publishers sent books. Oh, did they send books.
But I wasn't interested in the standard-issue publicity game in which the radio host promotes the hot new books. I felt a profound responsibility to only bring my 230,000 listeners books that I had read and loved. Books that had made a difference in my life. Books I hoped would make a difference in yours. And the current hot books often didn't meet those criteria.
I hosted that show for six years. That means I talked about 288 books. And, at least two thousand books entered this house!
I became painfully aware of this during Covid, when I resolved to donate books I no longer wanted to the library. I didn't bother to keep count, but I know I filled my car five times and pushed all those books, one by one, through the donation slot. I still drop off a box or two whenever I go to the library.
And, I confess, I'm about to do another major cleansing as I clear out all the remaining books related to christianity. I've done too much research on what religion has done to women to allow those books to stay in my house.
I feel a real pulse of joy as I give all those books away and free shelf space for everything I'm on fire about:
pre- and post-patriarchal prayer
mysteries of the Black Madonna and Dark Goddess in all her ancient forms
woman's birthright connection to and expression of the Goddess
wonders of full-body intuition
matrilineal life and art before patriarchy
indigenous wisdom
pre-patriarchal Goddess-centric culture and imagery
the history of witches, slavery and all the sins of our fathers
the real meaning of the sacred title witch
the resurgence of the sacred feminine
the resurgence of the sacred masculine because there can be no peace until the Green Man returns
Oh, and Joan of Arc—my queen.
And whales.
And astrological portents and possibilities. And the cosmos! Oh, the images from the James Webb Space Telescope! And numerology.
And fairytales. And myths before patriarchy turned them into horror stories filled with rape and domination. And the truth about all the lies about women seeded in all our religious texts.
And more, but you're probably weary reading my list. In other words, I need a lot of shelf space.
So patriarchy out. Goddess in.
As the days get longer and I find myself spending even more time in my reading chair, I like to look back at all the books I read this year and ponder my faves.
It's a fun way to review the year.
As I started to do that this week, I found myself reflecting on how I know a book is special.
How do I know it belongs on my shelves? That I will return to it often. That I will quote it in my intensives.
Here are my clues. Perhaps they'll help you identify your keepers too.
My hand itches to underline. (This is my clue to purchase a book I've borrowed from the library)
I have to read slowly, one paragraph or sentence at a time, then stare off in space and repeat the words aloud
I have to write about what I'm reading in my soul writing journal, dropping into conversation with my Beloved. Things get juicy in dialogue with Her.
One idea sparks a hunger for more and I find myself going on a hunt (What can I say; I always read the notes and bibliography.)
I write the page number and a short clue about an important idea on the inside front cover so I can find it easily
This is why no one can read a book I've read. Or I should say, no one can read a book I've devoured!
I know all these clues about my keepers.
But I didn't realize, until I had a chat with Sophia today, that the biggest clue of all is that the books I love are Sacred Medicine.
Sacred Medicine, is the second definition of prayer—real prayer. If a prayer is sacred medicine, it:
Cherishes your body
Caresses your heart
Enchants your soul
Rearranges your mind
I started laughing when I realized that my favorite books this year absolutely cherished my body, and all bodies. This is the heart of the return of the Goddess, that the feminine body is revered once more. And they sure caress my heart and give me the courage to do what is mine to do. And oh, do they enchant me. Every book I love overflows with magic. And yes, they totally rearrange my mind, reorder my thinking, drop me out of linear conscious mind and into spiral mystery.
I'm just now realizing that this definition of sacred medicine is also the perfect criteria for culling books!
It'll be easy to hold a book (sort of the anti-Marie Kondo) and recognize if it no longer cherishes, caresses, enchants, or rearranges. And out it goes.
This will be how I select the next carload of donations. I'll let you know how it works.
So, what books did all four things for me this year?
What books fed me with mystical magical sacred medicine?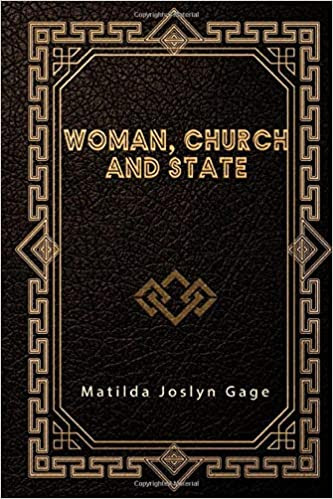 Top of the list is Woman, Church & State: The Original Expose of Male Collaboration Against the Female Sex, by Matilda Joslyn Gage, published in 1893.
Yes, 1893!
I first heard about Matilda Joslyn Gage last weekend when Betty Newman in New York presented Matilda in our Re-membering the Songlines of the Witches mystery school. (closed for registration).
Matilda is the suffragette that even the suffragettes silenced because Matilda wanted to include Black and Native women.
What a woman!
I am flabbergasted by the depth and breadth of her research and the elegance of her writing. This book is a treasure. I am so moved by Matilda, I asked her if she'll be my Great Great Grandmother!

Next is a brand new book, The Flowering Wand: Rewilding the Sacred Masculine by Sophie Strand. It's so new, the pub date is next week.
I cannot recommend this book or Sophie Strand highly enough. Her writing is incandescent. And talk about rearranging your mind! Plus, The Flowering Wand, feels to me, like the perfect partner, the perfect antidote to what has been done to women—and men—detailed so completely in Matilda's book.
I read one essay a day and let it digest. Slowly. This book will change your life. And undoubtedly inspire you to clear out a few of your own bookshelves.

Rebirth of the Goddess: Finding Meaning in Feminist Spirituality, by Carol P Christ.
Carol is a contemporary but one I'm afraid I discovered too late to meet in person. She is the foremother of the Goddess movement and a brilliant writer and speaker on feminist spirituality. She died July 2021. She called herself a thealogian.
When Hurricane Ian partnered with a dead hard drive in October, they graced me with a nine-day vacation with nothing to do but read and pray.
Those nine days turned out to be a birth canal.
I spent all nine days slowly, slowly, slowly reading Rebirth of the Goddess. As I read, Carol seeded all the ideas I'll be birthing in my 2023 prayer intensives.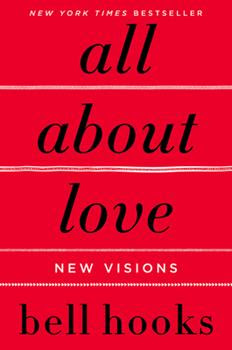 bell hooks, another contemporary, died December 2021. I knew of her, but hadn't really paid attention until she died.
I started reading All About Love and became a tad obsessed with her. Every night I'd watch another of her talks on YouTube.
What a brilliant woman! What a feminist. What a truth speaker. And her wisdom on love is staggeringly gorgeous.
Her words on love inspired my mandala for this year. And, the subtitle of this newsletter.
Finally, Waking Up To The Dark: The Black Madonna's Gospel for an Age of Extinction and Collapse, by Clark Strand.
The original came out in 2015 and has been out of print for several years. I was blessed to get one of the last copies three years ago, when Meghan Don insisted I read it.
This book didn't just rearrange my mind, it rearranged my entire life.
I was stunned to finally read a book about everything I know is true: God is a woman, a young woman, She comes in the middle of the night, She whispers in your left ear, She speaks in short cryptic life-altering sentences, She is the Black Madonna, and She demands we listen.
Get this reprint from Monkfish and read "Gospel According to the Dark" at the end. It will change your life.
Of course I read a few dozen other books (ha!), but these are the ones I thought you might like to consider in selecting your own reading and perhaps some gifts.
Until next Sunday when you'll get your first invitation to join my annual Winter Solstice event with Rabbi Tirzah Firestone and shamanic astrologer, Emma Kupu Mitchell, may your bookshelves be blessed with the sacred medicine of books.
to the miracles that happen when we open a book,  
Janet
website: janetconner.com
Facebook: janet conner prayer artist
YouTube: Janet Conner