The 9 Mothers of Stella Maris prayer
In Sunday's blog, I promised to give you a special prayer to carry us through to the end of the year.
It's called The 9 Mothers of Stella Maris.
I will be setting it up as a podcast episode with lots of extra goodies, but for now, I simply want to get it into your hands.
This prayer was seeded during a Stella Maris novena with Perdita Finn and Clark Strand in September. In the novena, 60 or so people gathered on zoom to state our petitions and say 9 Hail Marys. It was simple and profound.
My petition was that my son pass the NY state bar, the final hurdle in fulfilling his vow to the guys in the Metropolitan Correction Center in NYC where he spent his 24th year as a political prisoner.
He found his purpose in prison and vowed to become an attorney to keep others from ever experiencing the horror of prison.
During that novena, I was deeply moved by another woman's prayer for her daughter, and after the novena ended, I sensed we all needed more prayer. So I offered to host a small group of women who wanted a second Stella Maris novena.
9 of us gathered on September 28 to pray for 9 days. Something unexpected happened during that 2nd Stella Maris Novena.
As I prayed one day in my living room, I received a clear command to create a universal Stella Maris prayer, one that harkened back to the original meaning of Stella Maris, not as an epithet for Mother Mary, but as the original title of the Goddess.
Stella Maris, is Polaris, the North Star, the star sailors have always relied on to guide them home.
There are 9 lines in the prayer.
The first three are the climate issues we are all struggling with: fire, wind, and water.
The second three are the necessary qualities humans need to live together in peace: mercy, justice, and truth.
And the final set is the acknowledgment of the big picture: that She is the Mother of all, all creatures, all peoples, all life.
If this prayer speaks to your heart, please say it as often as you need to help you move safely through the chaos ahead in these closing months of 2020.
When you pray, know that I, and everyone else praying this prayer, is praying with you. You are not alone. No one is alone.
Mother is guiding us all home.
This glorious painting of Stella Maris is by Sue Kosharek. When I get the show notes ready for Praying at the Speed of Love, you'll be able to order a print. And get a special handmade Stella Maris chaplet.
For now, please take the words.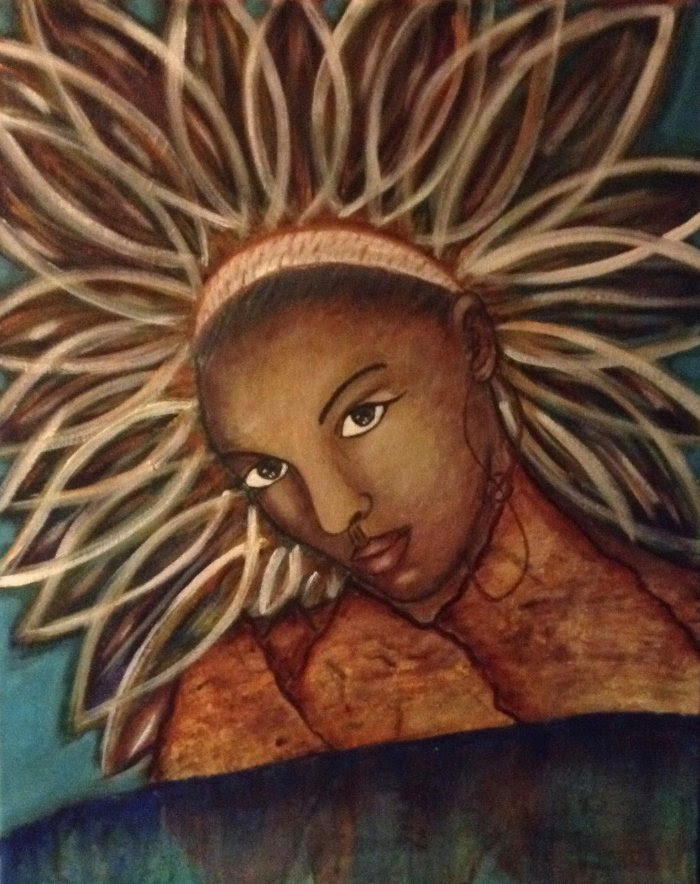 The 9 Mothers of Stella Maris
A Stella Maris novena prayer to guide us all safely home
Stella Maris, Star of the Sea
You are our first light, you are our last light
Sweet Mother, I place this cause in your hands
(state your petition for yourself or for all of us)
Mother of Fire—help and protect us,
guide us safely home
Mother of Wind—help and protect us,
guide us safely home
Mother of Waters—help and protect us,
guide us safely home
Mother of Mercy—help and protect us,
guide us safely home
Mother of Justice—help and protect us,
guide us safely home
Mother of Truth—help and protect us,
guide us safely home
Mother of all Creatures—help and protect us,
guide us safely home
Mother of all Peoples—help and protect us,
guide us safely home
Mother of all Life, Mother Earth Herself—
help and protect us, guide us safely home
Stella Maris, Star of the Sea
First light, Last light
Guide us all safely home