What chaos can teach us about HOME
On December 5, 2016, I was ushered into a room in dimensional time—a room neither Lauralyn Bunn (the brilliant Akashic Record consultant) nor I had ever been in before. The room was lit only by the flicker of tall candelabras.
In the hush, I was ushered forward to a chair surrounded by masters and teachers—beings of timeless wisdom and light.
I was there because I had had an intense all-night dream that left me flummoxed.
In the dream a 1 of Hearts card was thrust into my hands and when I questioned it because there is no 1 of hearts in the deck, the dream guide raised her voice and said, "This is the mystical trump card."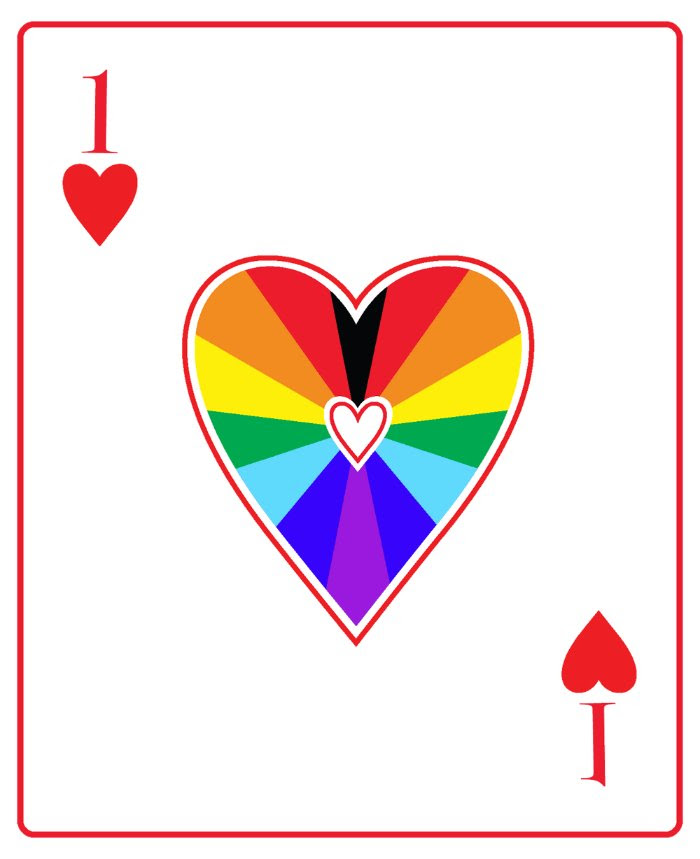 I knew this dream came in response to my fear and confusion over the American election which left the nation and my heart in pieces. I was pretty sure I was being asked to create a prayer practice to heal the country, but I needed help.
I have pondered what the Masters and Teachers of the Akashic Record said for the last 3 ½ years.
Maybe at last I am beginning to understand. Maybe this is the perfect time to listen to them again, as once more we face a situation that frightens and separates us.
Like you, right now I am home. I'm not sick or quarantined, but it is what is called for right now.
"Home," it turns out, is the heart of the Masters and Teachers' message.
The first thing they said was:
"You have heard longer than you can remember: there is only love and fear. All of the earth plane is reducible to either love or fear. At this point in the spiritual path of earth, there is far more fear hidden under rocks than the world understood.
(They showed an image of pests that appear to be gone in the winter, but they're not gone, they're only hibernating; in the spring they emerge.)
This is not 'us vs. them.' This is that which must evolve."
(Next they showed an image of a wasp nest on a house being sprayed with repellent.)
"Spray the wasps and they scatter, showing what is a disturbance, a chaos, a buzzing, a swarming—that's homelessness.
The home of the darkness has been destroyed—make America great again—the place where the darkness dwelled isn't there. They can't create a base in the same place.
The 1 of Hearts is going back to 'there is only fear and only love' chakra system of the high heart. …
That is the eye of the needle—a thread that picks up scattered pieces and begins to weave them. The point of the needle going into an angry homeless wasp and pulling it through the eye into the 1 Heart. The 1 of Hearts is a tapestry that creates the home.
This is not just imagination. All souls are feeling homeless."
Then, they told me how to create the 1 of Hearts prayer practice. But in the midst of the details, they suddenly said again:
"We are creating home—a safe home for all. Emphasize: no one feels at home anymore. There is a sense of homelessness."
There was more more about home and homeless. They described the entire prayer as a homecoming.
And then, they gave us our homework (there's that word again). They said:
"Every person explores the concept of home in their own lives in soul writing. We must begin at home, the oneness, the OM. Om is the sound of the Divine, the oneness. OM is hOMe. Home equals OM expanded.
Then, they recommended that each of us explore these questions in our hearts and in soul writing:
Where am I with my home? 
If I were to create a homecoming, how create a homecoming for myself?
Where am I in relation to my own sense of home?
How can I make my home an unconditional place of welcome and love?
Well now. Here we are 3 ½ years later and suddenly their message seems spot on.
HOME.
What does it mean to be home in your body, your relationships, your physical space, your work, your family, your prayer practices, your divine purpose, your creativity…. What does it mean to be at home in this world, on this planet, in this dirt?
It's endless, isn't it. HOME is where we live on all levels.
As the chaos swirls around you, you can choose fear and panic, or you can take the words and questions of the Masters and Teachers into your heart and into the silence of your home.
to finding a sacred home for all of us in our world,
Janet
PS: I didn't plan this, but the next 4 intensives are opportunities for you to work intimately with 4 great teachers who, until now, you had to travel to see.
All four have had to cancel all their live events, but you can be with them in my online intensives.
Rabbi Tirzah Firestone will offer her first online intensive in May opening our eyes to the radical presence of the divine feminine in the Tree of Life and in our bodies.
Dr Neil Douglas-Klotz will offer his first ever online intensive on The Aramaic Prayer, the original feminine prayer of Jesus in late June.
Clark Strand and Perdita Finn are in the middle of an outrageous rosary intensive with me. Did you know the rosary is the most highly developed mantra practice in the world?! Me neither! Plus, the Rosary is the perfect antidote to fear. It's not too late to join. You can still come to two live gatherings and you'll have all the recordings for all time.
Rosary Intensive 
And finally, I'm working with Dr Christine Page on a special live event on Monday March 30 with a follow up gathering on Saturday April 4 on a comprehensive holistic approach to the coronavirus.
I'm scrambling to create the event with my team and will have it ready for you to register next Sunday. Save the dates!