What does this destiny reset mean for you?
2022 the year we learn to listen to love
Week 18--in which we are being reset, whether we know it or not
Friends, soul writers, mystics, witches, and lovers of prayer,
As you read this Notes from the Field, it's probably May 1st. For you that might mean May Day. Or Beltane, the ancient Celtic celebration of the Goddess and the Greenman. Or the first signs of Spring. Or down under, you might be welcoming the cool breezes of Autumn.
But as I write this letter, it's Saturday, April 30, the last day of April. I just glanced at the clock and had to laugh because it's 3:33pm. I see these repeating number patterns all the time, and they remind me that the whole world is alive and communicating.
We just need to learn how to recognize these gorgeous nonverbal languages.
In one hour, an invisible dark moon will usher in a new lunar cycle at Taurus 10⁰ 28'. The second lunar cycle of 2022.
All dark moons matter. All new lunar cycles are potent. But this one is positively pregnant with possibility.
And I'd like to share with you a way to open to all that possibility in your own life.
Thanks to April McMurtry's The Moon is My Calendar, I pay attention to the daily waxing and waning of the moon. Knowing what I now know about the incredible difference this awareness makes in my life, I wish I'd started sooner. Much sooner. I can't imagine the life I'd have today, if each day of my childhood, my mother had gently brought my attention to the beauty and wisdom of our ancient mother, the Moon.
But she didn't, and really, she couldn't, because her own mother and her mother's mother before that didn't pay any attention to the moon.
The Moon, once revered by all humanity as the Goddess Herself; the Moon who taught us the mysteries of life, death, and rebirth; that most Sacred Moon has been ignored and denigrated by all patriarchal religions.
Now, as I notice the moon's ever-changing, always-repeating story, I feel something awakening in me. Something I sense I was never supposed to know. But I do know. And it's holy. And mysterious. And delicious.
Ah! So this is what they didn't want us to know! And it's pretty clear why.
When you have direct and immediate access to the endless flow of Sacred Feminine wisdom, direction, and love, patriarchy with all its rules and laws and threats of punishment can no longer control you.
In my daily deep soul writing ritual, I glance at the moon calendar and ask myself, "Gee, what did happen yesterday?" and jot down a few words or maybe a little drawing. What I scribble or draw might appear to be irrelevant or even silly—look at all the mating grasshoppers in the yard yesterday!
It's only later, as I look back at an entire lunar cycle or an entire year of lunar cycles, that I see a pattern emerging. And in that pattern is the story of my soul awakening to the possibility of what this life could be.
So I thought I'd give you the mystical Chandra for Taurus 10⁰ 28' and invite you to listen between the words for the moon's message to you at this moment in your life.
But before I do that, there's one other piece that is massive.
Not only is this the beginning of a new lunar cycle, it's happening on a partial Solar Eclipse.
An eclipse is a reset.
It's as if the moon and the sun—the original Goddess and Greenman—pressed a galactic reset button, and as they did, shifted the energy on Mother Earth AND in your personal earth, your body.
So,
if you've been feeling a bit spacy, wobbly, discombobulated, exhausted…
if you're unclear about your impulses, urges, unbidden anger, frustrations…
if you aren't sure what's next, or where you're going, or how the world can possibly right itself…
You might be comforted listening to excerpts from Star Sister, Marcia Wade's, newsletter on this reset. Her words inspire me and I hope they inspire you, too.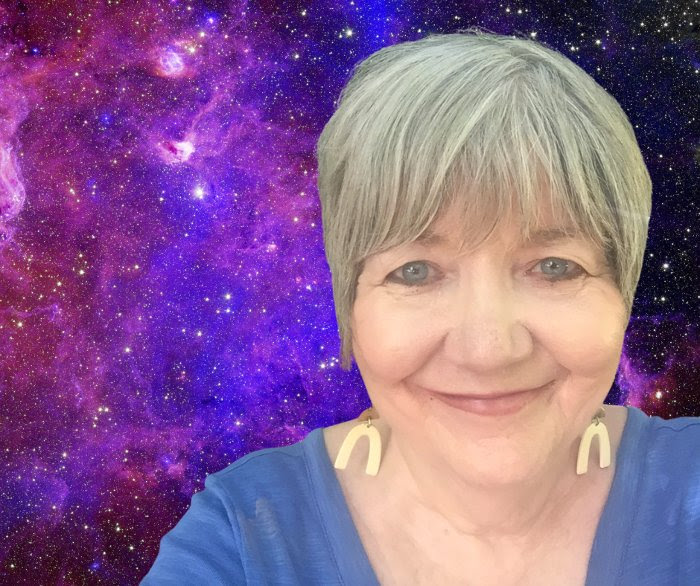 "Today's eclipse is a destiny reset – the only one we'll have in Taurus in the 18 months that the Moon's North Node is bringing the good future into your life, and our world, here in Gaia's ancient sign. Whether it comes at a time of despair or exhilaration for you, what happens today, and in the ones to come, is an invitation more urgent than you can fully comprehend: how deeply can you come alive to the singular magic of your own life – in these breathtaking, heart-breaking times of collapse and emergence?  

Everything depends on your answer. Every choice you make – about what to pay attention to, and how to respond, no matter what is unfolding – is co-creating the seed of destiny that's already forming, deep beneath the surface of your life."
Marcia goes on to talk about the sacred feminine in the planets especially Venus, the signs especially Taurus, the Moon including my favorite, the wild Black Moon Lilith, Gaia of course, and a host of recently discovered asteroids named after Goddesses.
I love Marcia's letters and reread them several times. Here's one more bit from her letter:
"The transformative frequencies which bring the power of death and regeneration to your life are so palpable now that if you're willing to relinquish patterns of perception and response that disempower you – fear, appeasement, greed, or anything else that tells you that you're a helpless victim – and deeply embrace the power of the life force, you could be the place where the phoenix rises.
To tap this power, embrace the reality that today's eclipse is both an ending and a beginning, for your life and for that of our world.  What is it time to let go of? Even if you do not know, trust that your Deep Mind does. Announce your willingness to the Universe within you, and the one around you as well."
As I read and reread Marcia's letter, I suddenly thought: Wait. Wait a minute. This sounds familiar.
I realized (at 4:44 no less) that Marcia's words are identical to Kahu Lāhela's when she shares how her Ancestors and Guides describe the power of Ho'oponopono and the new iteration they're birthing through her, Hana I Ka Pono.
Pono is the key word.
Pono is that state of balance and harmony we all long for. When we are pono, we are in right relationship with ourselves, first and foremost, and from that stable footing, we can step into right relationship with others, even with the world itself.
But we don't get pono by wanting it, or asking for it, or repeating positive affirmations.
We become pono when we take responsibility for all the times and ways in which we have NOT been pono.
All the harm we have done and had done to us. And then, take the critical next step to cleanse and clear all the negative energy stored in our bodies and release it to the Goddess to be transmuted to the pathway of light. Therein lies the freedom to birth the you you came here to be.
In Inside Degrees, Ellias Lonsdale describes the energy of this reset Taurus dark moon this way:
"Something long-gathering suddenly emerging as rage, self-intent, need, and craving. Personal to the Nth degree…. Me mattering after being counted out. You feel the surge of power of someone who recognizes that they are bearing a life-force…and you follow the brightness wherever it takes you."
When Lāhela and I chose the dates for Hana I Ka Pono—the Critical Prayer for 2022, neither of us was thinking about, or even aware of, this dark moon, nevermind its Solar Eclipse reset. But, as always, the celestial beings are aware. And they have guided us to gather at a time that supports us in opening to receive their love and support.
Hana I Ka Pono—the Critical prayer for 2022 opens Tuesday, May 17 from 7:00-9:00pm eastern (6 central, 5 mountain, 4 pacific, 1 Hawaii, and Wednesday morning in the Pacific Rim) for 3 Tuesdays: May 17, 24, 31.
Angela Meakin is hosting a UK/Europe Watch Party at 7p UK/8p Europe on Thursday on May 19, 26, June 2. Both Lāhela and I will be at the UK Watch Parties.
Her guides asked that we use this photograph of sunlight on the ocean in Oahu for the intensive.
And, looking at it now, in light of the solar reset, I'm sensing this is the sun, the moon, and the stars, inviting us to learn the language of love.
Here's the link to the intensive. Be sure to watch the video we made for you.
Hana I Ka Pono--the Critical Prayer for 2022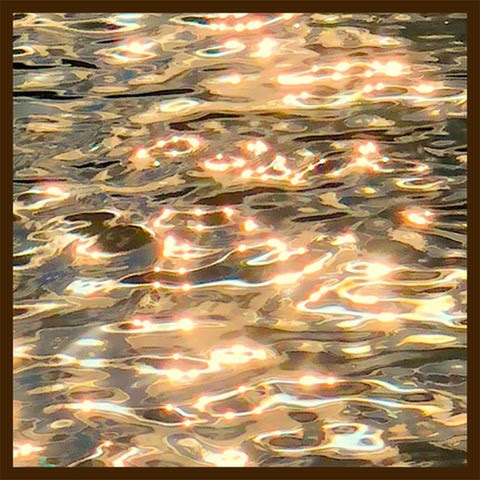 to opening our hearts, our souls and our bodies to the language of love and light, as it resets us back into original holy pono,
Janet
You can read and share all my Notes from the Field from the blog section on my website.
You can hear me and Hyldemoer read Notes from the Field on YouTube.
website: janetconner.com
facebook: janet conner prayer artist
YouTube: Janet Conner