2023 the year we learn to listen to life
Week 34--in which the wind blows, we know not where
Friends, soul writers, mystics, witches, and lovers of prayer,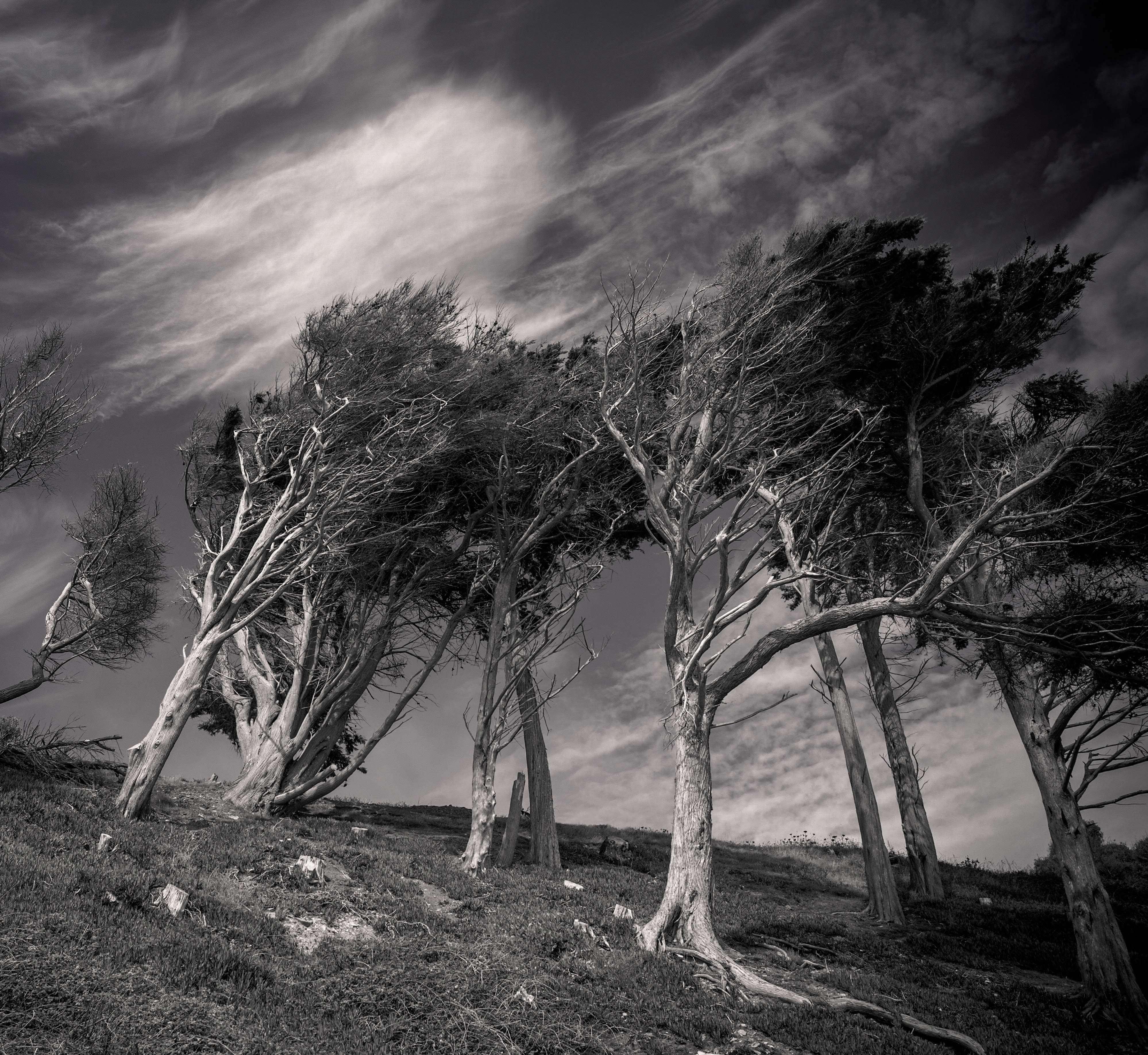 I had big plans for today's Notes from the Field. But as always, I am not in charge and this week I'm not in charge in an almost comical way.
To understand this story, you have to know I live on the West Coast of Florida just a couple blocks from the Gulf. I was born in Chicago and grew up in Wisconsin, but ended up in California where I taught deaf children in the 7os. Thanks to my boyfriend's profession in TV news, we found ourselves in Atlanta in 1980 for the birth of CNN.
While in Atlanta, I was sent on a training mission to Gainesville Florida. I distinctly remember looking out the car window at wet ditches on the side of the road and saying out loud, "I would never live here!"
Well, guess what. Here I am 39 years later!
Can't you hear my divine Voice chuckling. Be careful what you swear you'll never do. She's listening!
In my 39 years in Florida, I've been through a bunch of hurricanes. The first in 1984 looked pretty ominous until it suddenly veered away from Florida to smash Texas.
Andrew, devastated Miami and the East Coast in 1992, but there was no impact on this side of the state.
The strangest storm was the "no name storm" the year after Andrew. It was a stealth wind. It arrived unannounced in the middle of the night. My sailor-savvy husband woke in the night sensing something amiss, went outside, and the water in the bayou was up and over the dock. He spent the night tying and retying the boats. (At that point he was a boatbuilder and there were serious quantities of boats in our yard.) The water came over the seawall in the early hours, but thanks to his vigil, the boats were safe and the water lapped at the back door but didn't enter the house.
Then hurricane seasons seemed to get quiet.
I can never remember if that's because of El Nino or La Nina, but we never had to evacuate and all seemed peaceful.
Until 2004. Not one, not two, not three, but four hurricanes, starting with Charlie, sliced across the state, and scared the dickens out of me. I ended up purchasing steel hurricane doors and plastic window protection that I couldn't afford but felt I had to have.
In 2017, I had to evacuate for Irma. It's a strange feeling to look back at your house knowing it might not be there when you return. But Irma weakened to a category one when she came through my town, and aside from knocking out power for a week, blowing off some siding, and leaving massive piles of tree debris, she didn't do any significant harm.
Then last October we heard that Ian was on his way. I didn't evacuate, but I did have the windows covered and I closed the steel doors. The house felt like a cocoon. Ian looked like he was headed to the Tampa Bay area, but at the last minute he veered south and did a lot of harm in South Florida.
I was fine, but in bizarre timing, my computer hard drive chose the morning we braced for Ian to die. Blue screen of death. Gone. Dead. My computer guy ordered a new computer but I found myself with nine whole days of unexpected vacation.
It's an interesting place for a writer who leads prayer intensives online to be.
I thought I'd be miserable. I wasn't. I loved every minute of my 9 days off. I decided to relish the time and take a deep dive into the mystic world of prayer. I did nothing all day for nine days but pray, deep soul write and deep soul read. I learned more about prayer in those nine days than at any other period of my life.
So that brings us to today.
Just now, I glanced at the facebook page of the meteorologist who has talked me through all these storms. He said Idalia is now a named storm and probably strengthening to a Category 1 hurricane as she comes off the Yucatan. Now we wait and watch as the spaghetti models move and shift.
Did you notice the names: Irma, Ian, Idalia. What's with the capital letter I?
Does seem a strange dance of wind don't you think?
So I'm not going to attempt to write a newsletter for you tonight. (It's almost 6pm on Saturday.) I'm going to make a nice dinner, take a hot bath, and read something delicious. And pray.
Then, tomorrow, Sunday, I get to gather on Zoom with mystic witches around the world as we talk about the magic of the Mystical Theta brain wave state, the topic of our current A.R.T. of Becoming a Witch prayer intensive.
Theta is the great joy of my life. I trust I'll have internet tomorrow.
After that, we wait and see.
Hurricanes are a constant reminder that we are not in charge. We do not know where the wind will blow. And thanks to climate change, the wind does seem to blow more often and more intensely than it did in the past.
So when you look at the news next week, do please whisper a prayer for everyone in Idalia's way. May she land as gently and safely as possible.
May the breath of the Beloved be received as a kiss, 
Janet
website: janetconner.com
facebook: janet conner prayer artist
YouTube: Janet Conner