What is the holiest word you can say?
2022 the year we learn to listen to love
Week 3--in which we learn to speak our holy yes and our holy no with love
Friends, soul writers, mystics, and lovers of prayer,
What's the holiest word you've ever spoken?
The first thought that may pop into your mind is "Yes." Yes is held up as the word that embodies union, love, commitment, happiness. Think of all those proposal posts and videos that celebrate "She said Yes!"
I love saying Yes. You know I do.
You've read lots of Notes from the Field letters describing moments when I said a great big holy Yes, even though I didn't know what that Yes would bring. Like the morning in 2018 when I said Yes to prayer artist and then watched in wonder, even shock, as that Yes rearranged my life in ways I could never imagine.
Yes has brought me tangible joy, constant surprise, and one ecstatic adventure after another in The Mystic.
But what you might not realize is that before I could say Yes to a revolutionary invitation like prayer artist, I had to get really good at saying No. I mean really good. Hundreds and hundreds of Nos. No to small things. No to big things. No to relationships. No to what other people wanted me to do. Or be.
I had to become an expert at No.
I first learned the necessity of No and the power of Yes from Marion Woodman. If you don't know Marion, she was a famous feminist author and Jungian analyst with a particular expertise in addiction. She herself had suffered anorexia that brought her to the brink of death.
For several years, whenever I was in the car, I would listen to Marion Woodman's CD set Sitting by the Well. I didn't understand why I needed to hear her voice, but I did. And slowly, after hearing her say something multiple times, the words would settle in my body until they became a part of my cellular structure.
Thinking back to all those hours with Marion, I realize she said two things in particular that created a foundation in me that is coming to fruition in the upcoming prayer intensive to free our voices.
In one of her talks, Marian practically shouts: For an addict, there is just one question, do you want to live or do you want to die?
I'd never heard anyone put it so succinctly.
But I recognized the truth of this question immediately.
For years, I watched my husband pretend he could avoid it. But the question would not step back behind the curtain. And you know, from Writing Down Your Soul, that he died from addiction at 56. He just couldn't say Yes to life.
Marion said one other thing that has stayed with me as a profound teaching on No. She was approaching the last decade of her life and talked about needing to use a "sharp sword" to carve out time in her days for what really mattered.
Once again, she almost shouted that she did not want to die without completing her holy work.
And so Marion said, she had to say No to sending Christmas cards. That may not sound like a big No to you, but it was huge for her. She had sent hundreds of cards for dozens of years. For her, Christmas cards were a sweet ritual of love and connection. I could hear the weight of the decision in her voice, but also the unshakeable conviction: I must say No to the cards in order to say Yes to my final work.
This image of her "sharp sword" helped me get out my own sword and say No to people and activities that were taking my time away from my holy work of writing.
In 2003, when I was trying to straddle my old life as a human resource consultant with my new life as a writer, I abruptly left a group of friends in an organizational development community who met every month to support one another.
They were shocked. But for me the decision was sword-sharp.
In the middle of a meeting one day, I suddenly realized I'd rather be writing.
That No led me to march into my bank and close my consulting business bank account.
Within a year, I found an agent (funny enough named Marion!) who tried to sell my first project.
A year after that, I received an invitation to write weekly columns for a website dedicated to religion and spirituality.
And one year later, I had a contract to write Writing Down Your Soul.
Along with that contract came another Yes/No fulcrum point.
My boyfriend wanted me to come on a long vacation with him in the woods in Canada.
I tuned into my body and my body clearly wanted to sit in my writing chair.
I said No to the vacation which quickly led to saying No to the relationship.
Did saying No to the consulting group and the boyfriend make the big Yes to my life as a writer possible? I'm absolutely certain they are connected.
Because when I said No to people and situations that were pulling me away from writing, I was really saying YES to myself. YES to my holy work.
Long after I'd become pretty proficient at saying No and Yes, I interviewed Matthew Fox on my radio show. I prepared by reading his current book and sending him a list of questions. But the thing about interviewing Matthew Fox is that you have no idea where the conversation is going to go. Sure enough, he suddenly started talking about the Spiritual Warrior's No and the Mystic's Yes.
I sat straight up.
Matthew raised his voice and said you cannot say the Mystics's Yes until you are an expert at the Spiritual Warrior's No. No creates the path for Yes.
So when Cameron Altaras and I first began talking about the concepts we'd like to explore with you in Free Your Voice, the Spiritual Warrior's No and the Mystic's Yes jumped to the forefront.
I will share my personal experiences and prayers around these two holy words and guide you in deep soul writing to find them within your own life.
Cameron will put them in historical perspective. She's a deep student of feminist theory and the long history of the suppression of women's voices.
Would you like a wee taste of her expertise?
Here you go, meet my friend Cameron Altaras, a woman who has paid a high high price to free her precious voice. The depth of her research and knowledge inspires me no end.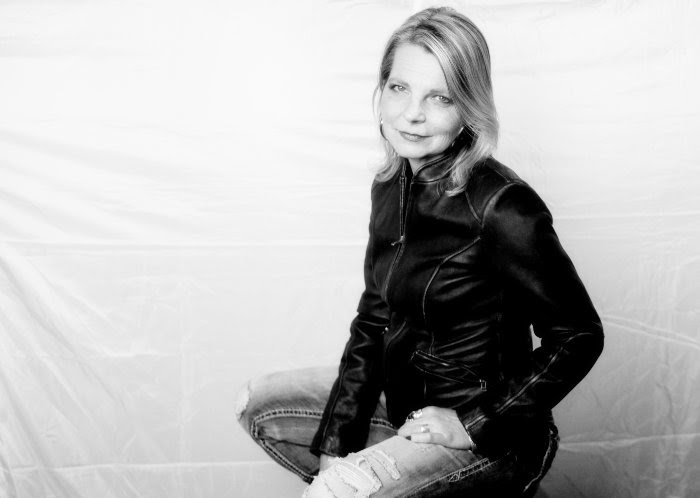 Dear readers of Notes from the Field.
It's an honor to introduce myself to you and begin to explore how we can un-silence our voices.
Step one is to recognize the lie at the foundation of patriarchy: that male behavior is considered normal and representative of all human behavior.
In her groundbreaking book, In a Different Voice: Psychological Theory and Women's Development, psychologist Carol Gilligan describes how women have had to adapt and often silence their voice to fit into a man's world.
It all goes back, of course, to Adam and Eve – a foundational story in which the woman is labeled deviant.
An even older story, the myth of Inanna, Queen of Heaven and Earth, set this patriarchal pattern in motion. In Descent to the Goddess: A Way of Initiation for Women by Sylvia Brinton Perera, we learn how patriarchy distorted what was once a sacred feminine story.
Inanna's sister, Ereshkigal, Queen of the Netherworld and the dead, was originally a grain goddess, representing transformation through the life, death, rebirth continuum. But in the patriarchal retelling, Ereshkigal is repeatedly raped by her husband and then banished to the underworld, which "establishes masculine rule over conscious cultural life."
In this distorted retelling, the boundless fertile cycle of life, represented by the feminine, is relegated to the dreaded, violated, world of the unconscious.
Many women have begun to recognize the insidious ways in which the myths and stories that shape our world have also shaped what it means to be a woman and how to be a woman in that world.
Philosopher Simone de Beauvoir, one woman we'll hear from in our intensive, wrote for years about the inherent conflict of being a woman deemed inessential in a world where she is relegated to the second sex.
I'll also introduce you to classicist, Mary Beard, who exposes countless moments throughout history in which women have literally been told not to speak.
More times than not, in big ways and in small, women throughout history have been silenced and have given in and given up, thus colluding with their own silencing. So if you've experienced being silenced or self-silencing, know that it's not your fault, it's thousands of years of conditioning.
Conditioning you can now choose to change.
There are exceptions, like Queen Boudica, who refused to back down even to the Roman army. Her war cry of "Truth against the world!" asserts the essential nature of her place in the world and that her voice must be heard.
Boudica's cry is a giant NO.
In her 2022 forecast, astrologer Marcia Wade said this year presents us with a field of possibilities for imagining a new world. To move from imagining that world to bringing it into being will require us to un-silence our voices and say no to what needs to change.
Make no mistake, NO is a powerful word that transmutes reality. After thousands of years of compliance, saying NO is radical.
To do so, we need to dig deep and tap into that transformative impulse of Ereshkigal, the grain goddess. To resist the impulse to continue living along the submissive patterns which have seeped from one generation to the next, requires us to be creative and find new ways to free our voices from forces that diminish or silence them.
Carol Gilligan sums up how important this work is: "I have become increasingly aware of the crucial role of women's voices in maintaining or transforming a patriarchal world."
I invite you to step into this new year by exploring the radical possibilities of how we can change the world when we free our authentic, beautiful, powerful voices and speak our holy yes and holy no with love and conviction.
Cameron Altaras
Here's the link:
to freeing our voices and watching what happens when we speak our holy yes and our holy no with love, 
Janet
PS: I am now reading these Notes from the Field on YouTube. It's great fun because I get to speak directly to you and show you whatever I'm talking about. Oh, and you get to meet Hyldemoer. I think she thinks it's her channel. (Maybe it is.)
You can subscribe and ring the bell on YouTube to get a notification when the next Notes from the Field is ready.
You can also join my professional Facebook page.
website: janetconner.com
Facebook: janet conner prayer artist
YouTube: Janet Conner