What Kabbalah can tell us about the meaning of Covid-19
"It strikes me as ironic that the coronavirus was given the name COVID-19 by the World Health Organization. Strangely, COVID bears the same consonants as Cavod or Kavod, the ancient Hebrew word for glory, honor, or divine Presence."  Rabbi Tirzah Firestone
Fellow Pilgrims,
And yes, I do believe we are all pilgrims now.
In the past, only a very precious few would don their robes, set their sacred intentions, carry a light satchel holding a book, grab their walking stick, and set off on a pilgrimage.
And after a long difficult journey, they would return transformed.
Something would happen on that pilgrimage that would alter their focus, their way of living, the things they thought mattered.
Life would change. Because they were changed.
Well, it appears that for the first time in history every last one of us is now invited to go on pilgrimage, not walking to a distant sacred place but diving down into the most sacred place—our own hearts.
And as we "walk-in-place" in our physical homes, we too, have the opportunity to come home in two or three months transformed.
I've begun my own very deep pilgrimage. I began my pilgrim's walk in March during the Rosary intensive as I began to remember the truth and beauty of this ancient pre-patriarchal goddess prayer stirring in my bones.
Praying ancient goddess rosaries prepared me for what happened on Easter weekend.
I sat down for the 8th time to reread The Meaning of Mary Magdalene by Cynthia Bourgeault.
And something started cooking in me as I slowly read about The Magdalene's sacrament—the sacrament of anointing. Some ancient memory began to surface and it culminated this past Thursday, which happened to be both the 3rd day of the Dark Moon AND the 23rd anniversary of the day I stumbled into deep soul writing.
As I soul wrote for several hours on Thursday, another ancient memory surfaced onto the page and I found myself describing in detail a form of anointing that goes back even before Mary Magdalene.
It goes back to remembering how we lived in "the garden" before patriarchy. The anointing's name is "The Garden of Reverence."
I will share this very deep anointing in the upcoming intensive on The Tree of Life with Rabbi Tirzah Firestone.
This will be Tirzah's first prayer intensive with me and most of you do not know her. Today, I'd like to introduce her to you.
I began to follow Tirzah after reading Wounds into Wisdom. I loved it so much, I invited her to be on Praying at the Speed of Love. And I signed up to get her newsletters.
Tirzah sent this one about the deeper meaning of Covid-19. Read this and you'll get a lovely taste for her gentle loving way of presenting very deep mystical wisdom.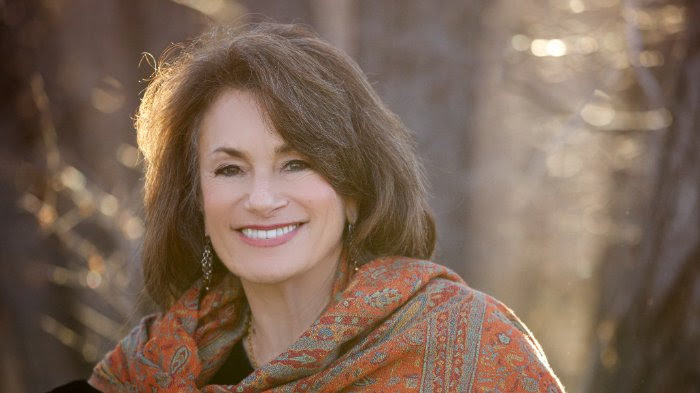 Beloved friends,
Life has changed radically in the past few days. As the COVID-19 virus spreads throughout the world, we are being forced to recalibrate our lives, our habits, and the speed at which we travel.
In ancient times, when a natural calamity showed up, such as a plague, earthquake, or flood, it was understood as a sign that the leaders and their people were out of alignment with Heaven. It was seen as a pushback against human arrogance from That Which is Greater than us—call it God, Shechinah, the Tao, Mother Nature.
"Who is in control here?" this Force was understood to be asking. "Do you really think you can control Me? Your materialistic greed has gotten out of bounds!" Natural disasters were thought to have been issued as a tochecha, a sacred rebuke, and in days of old, the people would respond with acts such as fasting, charity, and prayer to say to the Holy One: "Shamati! We hear You!"
I don't readily subscribe to a reward-punishment model. I genuinely hold to the principle of Echad, a great totality, that we are all part of what Dr. Martin Luther King, Jr., called "a single garment of destiny." But I must say that the deep intelligence who fashions and holds us all, shall we say the Seamstress, has my full attention these days!
It strikes me as ironic that the coronavirus was given the name COVID-19 by the World Health Organization. Strangely, COVID bears the same consonants as Cavod or Kavod, כבוד, the ancient Hebrew word for glory, honor, or divine Presence. I'm reminded that in the Torah, Moses begs God: "Har'eni na et KVOD-echa! Please show me your glorious KVD Presence! Show me Your face!"
Did you know that in the Kabbalah, Kavod is a code word for Shechinah? She is Mother Nature, the Power of Creation, who is the 1 who receives from and fountains back to the 9 other (masculine) faces of divinity. Therein lies the 19 of Kovid-19.
Wow! What if we understood KOVID-19 — this horrific virulent virus (our ancestors would surely call it a plague) — as Shechinah's formidable face showing up today to admonish us, correct us, love us back into our rightful place as creatures, not masters, of this earth? Let's ask: What can I do to put myself back in alignment with Heaven, with Mother Nature, with the Power that is Greater than us all?  
During this more insulated, interior time, let's come together! Join me and a community of people from around the world who will be studying and healing together in these times.
Rabbi Tirzah
___________________________________________
To get to know Tirzah a little better, watch the video she and I made for the Tree of Life intensive. You can see and hear for yourself what a divine channel she is for Shechinah.
The Radical Path of Shechinah Revealed in the Tree of Life 
to walking this pilgrimage of transformation, with Shechinah's "formidable face" showing the way 
Janet
PS: I can host 100 people and we've been that full in the last few events and intensives, so do please register as soon as you can. I'll send the first welcome email with things to do to prepare on Monday.