The heavens invite us to learn to fly this Winter Solstice
"Many thousands of years ago ancient seers understood revering the Sun as the highest symbol of divine consciousness and its light the spiritual source of creation" The Path of the Spiritual Sun, Belsebuub
When Rabbi Tirzah and I followed a shared intuition to offer a winter gathering to release 2020 and welcome 2021, we were focused on the release part. Our original plan was to offer this gathering in early December, well before the Solstice.
But the Solstice wasn't having it! Not this year.
As Tirzah and I exchanged ideas about this prayerful way to say goodbye to 2020, something happened.
The early December dates didn't work and the event got pushed back first one week, then two weeks, then all the way to December 16 and 23.
I thought this was odd. I've never offered anything during this time of darkness and stillness. A time when I know I will receive some kind of hint of what I am to birth in the next year.
But there those dates were.
And when I looked at the calendar—well duh—these two dates bracket the Solstice. The Solstice!
The most sacred time of the year for our ancient ancestors who lived in constant communion with the sun, the moon, the seasons, and the stars.
For them, December 21 wasn't a calendar date—there was no calendar. For them, December 21 was the return, the rebirth of the Light. The Lifegiving Light. Her Light.
So I knew right away that this event which started out being about one aspect of the turn of the year, release—was really a two-fold dance around this most sacred date.
One-half release, one-half welcoming.
And I knew exactly who we needed as a most special guest to help us enter into the mystical wisdom of this sacred moment of time: Emma Kupu Mitchell.
Emma is my personal astrologer and numerologist. If you've been in any of my intensives, you know that she not only brings us eye-popping celestial news each week but also listens intently to the wisdom of the plants and Mary Magdalene herself to receive the recipe for our sacred anointing oils.
As I sat down to write this newsletter, I asked Emma what she'd like us to know about this Solstice.
This is just a wee taste of what she will talk about on December 16 to help us prepare for the Solstice.
From Emma Kupu Mitchell for us:
"The Solstice has always been a special time in the year (Summer and Winter) marking the Sun's apparent path farthest north or south from Earth's Equator.
The natural rotation of Earth around the sun forms the basis for the astronomical calendar in which we define seasons with two solstices and two equinoxes.
This year however calls for EXTRA celebration at the Solstice on Dec 21, as it is not only the Sun that takes the "center stage" but Saturn and Jupiter are meeting up in 0 degrees of Aquarius.
0 degrees represents a NEW START & NEW PARADIGM
Astrologers are calling this moment THE GREAT CONJUNCTION of JUPITER & SATURN
What makes this conjunction so astronomically rare is that both planetary gurus are in the same degree of both latitude and longitude—and are not behind the Sun.
Jupiter and Saturn will look like a "double planet" for the first time since the Middle Ages, forming a rare phenomenon known as a "Christmas star."
If that weren't news enough, the Saturn/Jupiter conjunction marks the beginning of a NEW 20 YEAR CYCLE. They usually meet in the same element every 19-20 years, but this is the first time in 200 years that they meet in an AIR sign (Aquarius) instead of an EARTH sign.
In human terms, we are moving from grounded to airborne! That puts being "grounded" in our year-long quarantine into a whole new cosmic plane, doesn't it?
We will all feel a whole new breath of fresh AIR on this Solstice.
This new 200-year cycle is very very different. None of us has experienced this before. What does this all mean for us? Only time will tell, but one this is sure, huge changes in both our personal and collective consciousness are unfolding and we are blessed to be a part of it at this magical portal of time."
___________________________
And then, in came this lovely invitation from Rabbi Tirzah: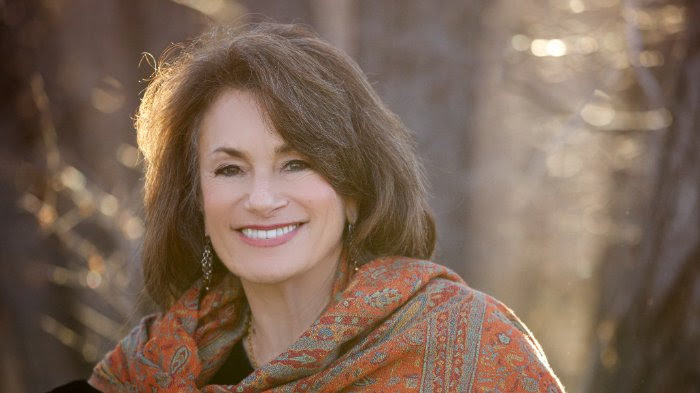 "As we prepare to bid 2020 Adieu (and for many of us, good riddance!), we pause at the threshold to release the residues of fear, stress, isolation, and exhaustion that this dark goddess has deposited within us.
We will recount the profound transformational lessons she has taught us, especially those we wish to take with us into the new cycle. And then, with prayer and hope in our hearts, we will open the door to 2021, a year pregnant with new possibilities.
Please join, Janet, Emma, and me in an extraordinary global sacred circle as we turn together to face 2021 with ritual, prayer, teachings from the stars and from ancient texts—as we seek to grow our capacity for more light, love, and renewed faith in the sacred year to come."
Rabbi Tirzah Firestone
I'm sending the welcome email tomorrow, December 14. If you can't be with us live, don't worry, everything is recorded.  
Exhale! A Sacred Pause to Release the Year and Seed Your Dreams 
to dancing with the ancients as the Solstice invites us to learn how to fly,  
Janet