Celebrating 5 years of the Divine Feminine with a gift for you in December
Five years ago yesterday, on December 1, 2014, I entered a 40-day and 40-night initiation. Only I didn't know that is what was happening.
Initiation was the last thing on my mind.
I thought I was sick. As I was finishing leading The Lotus and The Lily community in the "Release Your Prisoners" meditation, I felt things moving rather rapidly. I rushed to say goodbye and get to the bathroom. And that's where I stayed for the next five days.
After those brutal first days, I was able to at least sit in my living room chair and read the pile of books on the end table and do a bit of soul writing about what I was reading. I could sip a bit of ginger ale and even eat a few tablespoons of soft rice. Two weeks later, I could eat half a small banana.
That was my 2014 Christmas. And what a Christmas it turned out to be.
On December 26, I opened my journal. Since I first stumbled upon deep soul writing in April of 1007, I had addressed the Divine Voice by the name "Dear God." Over time that morphed into the more cryptic "DG." Whatever I called it, I knew I was activating and listening to a "God" within.
On December 26, 2014 I started to soul write, but my hand would NOT write "Dear God" or "DG." It just wouldn't.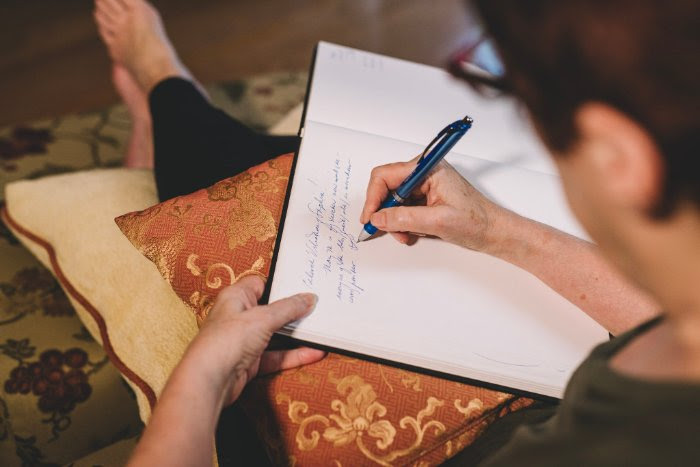 Instead I was startled to see "Beloved Vibration of Sophia!" spill across the top of the page.
My heart leapt in recognition of something I didn't consciously recognize.
My womb rocked in affirmation of something I didn't know I was missing.
My eyes opened with tears of love that this name, this salutation, this vibration of pure love would come to me. Would call to me. Would be me.
I wasn't using the term "The Mystic" at the time, but looking back I see now that the floor of the world had opened and with 4 words and an exclamation point, I was dropped into a place in The Mystic I never knew existed.
I wonder how many times we are dropped into a deeper level of The Mystic and we don't know it. Or we pretend it isn't real. Or we're frightened and won't look around.
We certainly don't command this drop. We can't make it happen. All we can do—must do—is create a wide-open welcoming space for Love to enter. The Divine Feminine will take it from there.
That's what happened five years ago. I didn't ask for anything. How could I?
How can you ask for something you don't even know you need? How can you ask for something you don't even know exists? How can you ask to be dropped deeper into The Mystic when you don't know what "deeper" or "The Mystic" even mean?
Today I am celebrating five years with Sophia. And I'd like to share it with you. Because She has transformed everything. Everything.
Everything I do is radically different. I am writing things I would never have imagined. Yes, I'm writing new books, but I'm also writing things that go way beyond books. I am writing music (how is that even possible!) And downloading images to be created. I am awakened in the night with details for a whole new kind of theatre as shared mystical experience. My prayer life is so deep I can't even describe it. My podcast goes far far deeper than my previous show. My intensives are, well, let's just say intense.
Everything has changed.
And I think I know why. Not because I'm special, but because the Divine is a woman and she fits in my body. And when you and the Divine are One, things happen. And they happen at the Speed of Love.
In honor of this sacred day and all the gorgeous changes that unfolded five years ago, I have put all my prayer intensives on sale from December 1 through December 31.
The OnDemand price is already discounted to $77 or $88, but for December they are dropping to $44 or $55.
None of these intensives will ever be repeated, so if any call to you, please give them to yourself as a December gift.
No coupon code is required. When you put them in your cart, they will automatically be reduced.
NOTE: only prayer intensives are on sale, not my previous courses.
Ho'oponopono Intensives with Kahu Lahela were $77, now $44:
The Goddess Forgives—the original introduction to the Papa Kalua ancient lineage
The Goddess Forgives Me—healing sexual abuse
The Goddess Forgives Us All—returning to wholeness
The Goddess Forgives; My Body Heals—restoring the body
Ho'oponopono for Mother Earth—removing cords of greed
3-session Intensives with Emma Kupu Mitchell were $77, now $44:
Your 3 Fields—how to create prayerscape, landscape, bodyscape
The Moon and Me—awaken to the rhythm of the moon in your body
The Numbers in You—introduction to numerology
Mary Magdalene Intensives with Meghan Don were $77, now $44:
Praying with and as Mary Magdalene—with Rev Meghan Don
Mary Magdalene as the Black Madonna—intimate encounters with 3 faces of our Black Mother
5-session Prayer Intensives—were $88, now $55
Deep Soul Writing in The Mystic—a very deep exploration of soul writing
Healing Your 3 Wombs—deep cleanse of your maiden, mother, and myrrhophore wombs with Keren Brown
Click to see all the Prayer Intensives 
Scroll down past the live intensive of The Lotus and The Lily (which people are still joining!) and my previous courses that match my books.
All my OnDemand intensives are at the bottom of the page.
When you register you will receive a receipt. In the second column will be the link to the resource page for the entire intensive including all sessions and bonuses and PDFs.
May your December be filled with love that drops YOU into The Mystic!   
Janet