Is Pluto carrying the Grail Question?
2022 the year we learn to listen to love
Week 7--in which we realize Pluto is carrying the ancient clarion call to ask the Grail Question
Friends, soul writers, mystics, and lovers of prayer,
How many people pushed your buttons this week? Drove you crazy? Made you yell? Sent you screaming out of the room? Or pushing send on an email you might later regret?
This may seem like a strange way to open a Notes from the Field letter in this year of learning to listen to love. But this is what has been happening these first days of February. And, if it's happening to you, I want you to know you're not the only one who's out of sorts.
I'm right there with you.
As a rule, I'm not much of a screamer. I have such a delicious life, that it's rare for me to even feel piqued. But last week, my juices got seriously stirred up when I saw something unfair.
When I logged onto our third gathering in Free Your Voice on Tuesday, I discovered I wasn't the only one. Once I said I'd blown up, everyone started telling their own explosion stories. Our situations were different, but the sense of injustice was the same. One woman yelled at a principal, another at a pharmacist, another at her boss. Others responded to unfair situations with voices that were softer, but just as clear that what was happening was not OK and they would not go along.
Emma Kupu Mitchell, our resident elemental astrologer, was in the room and said, well now, Pluto has arrived, hasn't he. Oh! Duh. Of course. Pluto is barreling his way across the US natal chart to his starting position at 27 Capricorn in 1776. Emma—and all astrologers—have been talking about this for months, years even.
And here we are. Getting stirred up by the great guru planet of transmutation.
Well, things don't get transmuted unless they need to be. And transmutation isn't smooth. Or easy. Or pleasant. It's holy, though.
This holy call for massive transmutation is ancient. Every culture has a foundational story in which the land becomes barren and withered, people are frightened, everyone feels lost and upset, there isn't enough to go around, and fighting breaks out all over.
Sound familiar?
The Celtic foundational story of the wasteland is The Grail. I have always been intrigued by this legend, but I never would have connected the dots between the Grail and what is happening in our world right now if I hadn't spent Saturday in the Bone Cave with Sharon Blackie learning about the original Grail story.
I signed up for this event because, well, because Sharon Blackie (If Women Rose Rooted.) Her workshop on Your Witch Will Come in 2020 set me off on a deep dive into the history of what patriarchy did witches and culminated in my hearty embrace of the holy title, mystic witch.
Sharon Blackie, if you don't know her, is a scholar and lover of original Celtic myths. On Saturday, she walked us back from the Arthurian Grail story we read in high school to its first appearance in print in the 12th century in Old French.
Sharon reminded us that all oral myths are malleable. They move and shift in rhythm with the needs and experiences of the people passing them down for thousands of years. So at the moment they are first written down, they naturally reflect the milieu of the time.
And what was happening in 12th century Europe?
After the chaos of the fall of the Roman Empire:
the Catholic Church emerged as the dominant authority of Western Europe
crusades to wrest Jerusalem from "infidels," aka Muslims, were leaving long bloody trails
snippets of wood "relics" from the holy land were suddenly wildly valuable
massive cathedrals were being built over sacred Goddess grounds
the first universities were emerging
In this uber-Christian hierarchal power environment, the original Goddess-centric pagan stories, beliefs, and traditions disappeared or were subsumed into Christian symbology.
That's when the Grail symbol shifted from a pagan horn of plenty releasing life energy and nourishment for everyone to a single cup Jesus used at the last supper. Sharon took us even further back to the original pre-Christian oral tradition story—the prequel so to speak.
Suddenly the Grail legend not only made perfect sense, but I was startled to realize we are reliving this story right now.
And Pluto has a major role.
If you know anything about the story, you know that Percival sets off to search for the Grail and after many adventures finds himself in the castle of the Fisher King enjoying a great feast. The Fisher King is wounded and bleeding, but Percival says nothing. And the castle disappears. Percival spends the next several years trying to find it again.
At one point, Percival meets an ugly old woman, The Loathly Lady, and she berates him for his failure to ask the bleeding king a question. The question has three slightly different forms in three different tellings, but the essence is the same.
He should have asked the king: What ails thee?
Why is that THE question?
Because, as Sharon explained, the original Grail legend is the story of the ancient contract between the land and its generous supply of sustenance and the people who live on the land.
When the people lose respect for the land, when they take too much, when they lose all sense of humility, the contract is broken and the land is no longer fertile.
The bleeding king represents the tribe, the culture, the situation.
The bleeding king today is our patriarchal world with its massive corporations, over-commercialization, and mindless consumption. You can't miss it if you're willing to look, especially in this time of Covid.
But most of us keep plodding along, not happy about the situation, but seemingly unable or unwilling to stop and look—really look—at the world we have created and start asking questions. Big questions. Deep questions.
What ails us?
What ails our countries, our businesses, our schools?
What ails our relationships, our children, our families?
How did we get here?
How can we restore balance, harmony, respect, kindness, compassion?
What struck me listening to Sharon Blackie talking about this ancient story is that this is not an ancient myth. It's an eternal story.
And it's happening right now. The "king," our world, is bleeding.
And The Loathly Lady is on our doorstep berating us for not asking the question that needs to be asked.
Only she doesn't look like a scary old hag right now. Instead, she looks like a distant dwarf planet with a scary reputation for demanding we pay attention to the cycles of life, death, and rebirth.
The rebirth can and will and must happen. But it is dependent on a critical mass of us being willing to look at how we've broken our contract with the land, with the beings who live on the land, and with one another.
I love seeing Pluto with this face of the wise woman who demands we restore the contract by living with:
compassion
hospitality
loyalty
humility
honor and respect for the land
honor and respect for the ancestors of the land
honor and respect for everyone who shares this land
honor and respect for the sacred feminine life force
taking only what we need
reciprocity
giving back
balance
What's your part in answering the question? That's what the special event Reckonings is all about:
Reckonings: Pluto Returns!
Part 1 The Myth of America
I am thrilled to have the opportunity to ask the Grail Question. I hope you are too. And may the bleeding stop!
Here's her message: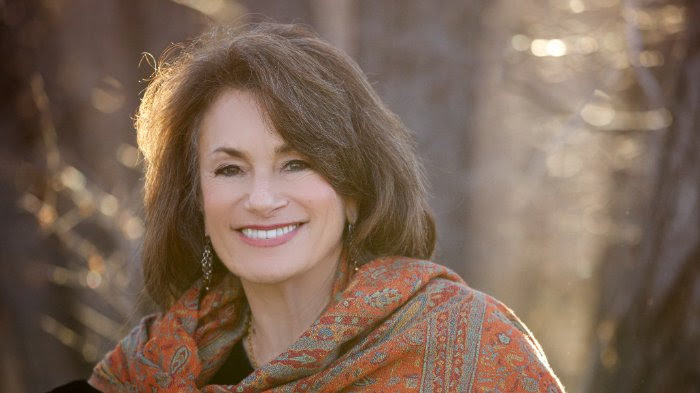 2022 is about reckonings, healing the past, and paying our debts. This month, we get help to do that in a big way. Our ally is the slow-moving planet, Pluto, which is all about death and transformation. Its touchdown in the US on February 22 heralds radical changes, compelling our spiritual grounding and clear focus.
Please join us Sunday, February 20, for a powerful ritual to seize this opportunity for spiritual growth.
We will connect to the beneficent divine and ancestral powers, study the potent star wisdom of the moment, and uncover the nefarious effects of patriarchal forces on our own lineages and on us.
Our aim is to sweep clear the dark karma of the past and open channels for the light of Spirit to emerge more fully.
Reckonings: Pluto Returns!
Part 1 The Myth of America
We gather Sunday, February 20 at 2pm Eastern, a time that works well for most of the globe.
The event will be recorded and available on a password-protected resource page the next day.
When you register, click on the active link on your receipt for some questions to ponder to prepare. 
to asking the holy Grail Question,
listening carefully for answers,
and restoring our world to balance and harmony 
Janet
PS: You can read and share all my Notes from the Field from the blog section on my website.
You can hear Hyldemoer of Wyrd and me read Notes from the Field on YouTube. It's great fun because I get to speak directly to you and show you whatever I'm talking about. And get interrupted by Hyldemoer.
You can subscribe and ring the bell to get a notification when the next Notes from the Field is ready.
You can also join my professional Facebook page.
website: janetconner.com
Facebook: janet conner prayer artist
YouTube: Janet Conner