Prayer is alive and Kahu Lahela can prove it
2022 the year we learn to listen to love
Week 17--in which we realize that prayer--real prayer--is alive 
Friends, soul writers, mystics, witches, and lovers of prayer,
I'm a prayer artist. Prayer is the heart of my life, the drumbeat of my heart. I never get tired of praying or learning about prayer or experimenting with prayer.
BUT—and it's a big but—it all depends on how you define prayer. Prayer, according to the dictionary sounds pretty dreary. There are basically three bullets:
supplication
of an external male god (the dictionary doesn't specify male, that is taken for granted)
following a ritual or formula
Does that sound like fun?
Does that sound miraculous?
Does that make you want to start dancing around the kitchen?
No, it does not.
In fact, when I opened my OED (Oxford English Dictionary) and read this definition 4 years ago, I burst into tears. How can I possibly call myself a prayer artist and offer prayer intensives if this is what prayer is all about?
So let me just cut these away.
Supplication?
Please. Do you really think the only purpose of prayer is begging? Even god must be sick of that after five thousand years.
External male god?
Christena Cleveland in her glorious book, God is a Black Woman, puts that to rest. I love Dr Cleveland's name for this cranky old patriarchal god: whitemalegod. I tossed whitemalegod out the window on December 26, 2014 when the sacred feminine with the name Sophia landed in my body and took over my soul writing pages. This sacred internal feminine Goddess kisses everything.
Formula?
Think about it. Who wrote the formulas? Uh, white male religious leaders, right? Can you think of a traditional prayer in the canon of any of our traditional patriarchal religions that was written by a woman? I'll wait.
So clearly I had to redefine prayer. And I did. I played with ideas for a year. In previous Notes from the Field letters I've talked about my six definitions that re-sacralize and re-energize prayer. Definitions that set the heart singing. Maybe even induce some kitchen dancing.
They are all a tad mysterious. They don't fit well inside tight little patriarchal rule boxes. But the one that really gets people scratching their heads is Prayer is a relationship.
Prayer is a living breathing relationship. Because prayer is alive.
So you are in a relationship with prayer itself (or maybe we should say Herself) AND, when you pray, you are praying with everyone who has ever prayed. Everyone. Who. Has. Ever. Prayed.
It boggles the mind. But then all six definitions boggle the mind. And they should. If they don't, it's just prayer as patriarchal paint-by-number. And don't you dare color outside the lines.
Once I began to experience prayer as alive, as a beautiful relationship, I found myself falling madly in love with prayer. All kinds of prayer. And one of the prayers I have loved without measure is Ho'oponopono, the ancient prayer of forgiveness that comes to us from the pre-literate Hawaiian oral tradition.
I received this prayer as a gift from Kumu Karen Leialoha Carroll through Emma Kupu Mitchell in 2013 when my son was a political prisoner. That prayer saved his life, blew the doors off my understanding of forgiveness, and led me eventually to Kahu Lāhela Johnson.
Kahu Lāhela has a relationship to prayer like no one I've ever met.
For Lāhela, prayer is alive. You can see prayer speaking to her through her guides and ancestors, who have prayed Ho'oponopono and hundreds of other oral tradition Hawaiian prayers for millennia.
When prayer artist arrived in 2018, and I knew I had to stop teaching my courses and start offering prayer intensives, the first mystic I ask to join me was Kahu Lāhela. That first intensive in 2018 grew into six intensives in three years.
When The Return of the Witches pilgrimage was birthing itself through me last summer, I asked Lāhela to please help us cut the negative patriarchal cords of abuse and hate. She came for 13 Saturdays dressed in ceremonial robes, singing Oli, and blessing us as she sprinkled sacred water with a fresh long green ti leaf.
When Lāhela prayed to release not just the witches but their perpetrators, I could see tears on her cheeks. She said later that those were tears of joy from the perpetrators who were stunned that we would want to cut them free from the patriarchal beliefs and expectations that trapped them then, and continue to trap people today.
When the pilgrimage ended, Lāhela was called into deep conversation with her elders and ancestors. They thanked her for all she has done to share the beauty and truth of this ancient Hawaiian prayer. But, they said, the time has come for a new version, a version that mirrors the needs of the people in the current moment. A prayer that anyone can learn and embrace and adjust to what is happening in their lives.
In short. A prayer that is alive.
And they said they would work with her to create it.
Last October, 80 of us were blessed to learn this new version, Hana I Ka Pono, from Kahu Lāhela. It has elements of Ho'oponopono, words you might recognize, but it is highly flexible, AND it includes a multi-disciplinary release of blockages coupled with an infusion of sacred feminine grace, a meditation welcoming the first rays of the sun, and of course Oli (sacred Hawaiian chant). It is a complete prayer.
As 2022 dawned with all its strange energies and intense complications, Lāhela's guides asked her to give us a fresh version of Hana I Ka Pono tailored to this moment and teach us how to adjust it for our families, our relationships, our lives.
They said Hana I Ka Pono is the CRITICAL prayer for 2022. Their word. Critical.
I know from years of prayer intensives with Kahu Lāhela that when we follow the guidance her guides have given her, we experience depths of release and healing and forgiveness that always come as a surprise. A sacred, holy, and beautiful surprise.
Hana I Ka Pono—the Critical prayer for 2022 opens Tuesday, May 17 from 7:00-9:00pm eastern (6 central, 5 mountain, 4 pacific, 1 Hawaii, and Wednesday morning in the Pacific Rim) and continues for a total of 3 Tuesdays: May 17, 24, 31.
Angela Meakin is hosting a UK/Europe Watch Party at 7p UK/8p Europe on Thursday, May 19, 26, and June 2. Both Lāhela and I will be at the UK Watch Parties.
Her guides asked that we use this glorious photograph of sunlight on the ocean in Oahu for the intensive. I think it captures the joy of praying Hana I Ka Pono in community.
Here's the link to the intensive. Be sure to watch the fun video we made for you.
Hana I Ka Pono--the Critical Prayer for 2022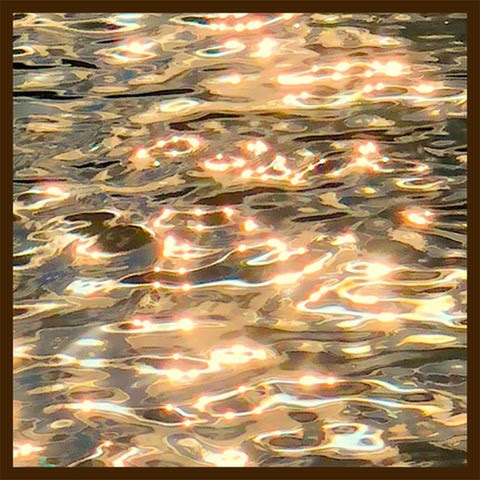 Come and pray with us and discover for yourself that prayer is alive!
Janet
PS: Last night, I celebrated the 25th anniversary of the first day I stumbled upon deep soul writing. My 25th anniversary with the first prayer I fell in love with!
You can read and share all my Notes from the Field from the blog section on my website.
You can hear me and Hyldemoer read Notes from the Field on YouTube.
website: janetconner.com
facebook: janet conner prayer artist
YouTube: Janet Conner