Solstice and Eclipse and Dark Moon…oh my!
"This is the most important week of the entire year." 

Emma Kupu Mitchell
Friends, soul writers, and lovers of prayer,
This week has been extraordinary for everyone. Everywhere. And for many, it feels like too much.
Too much unknown. Too much chaos. Too much betrayal. Too much exposed all at once. Too many dark truths crawling out of the shadows.
Too much is being revealed in the mirror and we don't know what to do.
But look we must. Ready or not. The moment has come to look into:
the big mirror of the human race and recognize all the lies we've been living and telling
the even bigger mirror of the fears and tears of all our ancestors, especially the women
the cracked and ugly global mirror of the relentless abuse of power
and the small mirror of just me, just you, just us
It is not an accident that we are at Summer Solstice (Winter Solstice in the Southern Hemisphere) marking the sacred midpoint in the year.
In previous Solstice seasons, we celebrated the light. The fullness of the light in the Summer and the return of the light in the Winter.
But there's so much more happening this year.
In last Tuesday's Ho'oponopono for Wholeness gathering, Emma Kupu Mitchell asked to have more time to share her "Celestial News" segment of the evening. She sent a few slides to illustrate her news, including this one.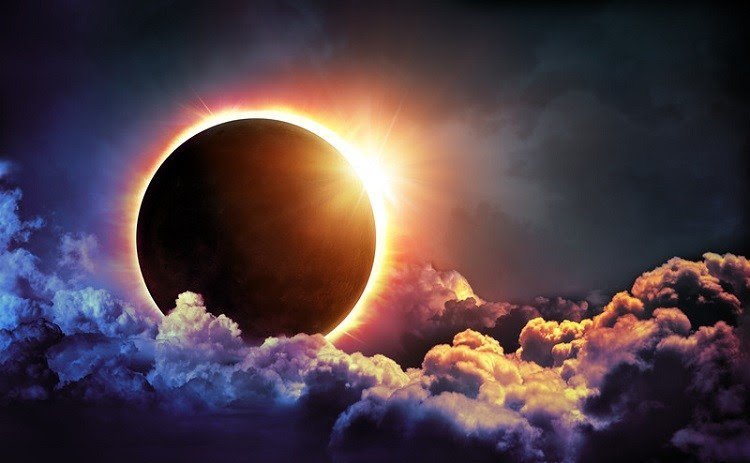 I showed the slide as Emma intoned:
This is the most important week of the entire year. Our personal planets are in retrograde as the entire human race enters the Dark Moon, on the day of the Summer Solstice, at a Solar Eclipse.
We all stared at her in silence, too stunned to even form a question.
Well, here we are. I'm writing this on Saturday evening. Tonight at 2:40 am as I sleep, the Sun and the Moon will come together at 0° of Cancer in the eastern time zone, initiating this Dark Moon and Solar Eclipse.
It feels like a potent moment.
A portent moment.
A long dark birth canal.
And we're all in it. All of us.
You can see us spinning and turning and writhing our way into birthing something. Something.
Let it be something holy.
I'm not certain what that is—no one is—but I hear the words of the Masters and Teachers of the Akashic Record reverberating in my ears and maybe, just maybe, I'm beginning to understand what they said.
It was December 5, 2016. I'd had an intense 12-hour dream that ended with me being given a 1 of Hearts card (which doesn't exist) and told, "This is the mystical trump card."
I knew I was being asked to create a prayer practice to help heal the nation after the trauma of the election, but I didn't really understand what I was creating or why. So I turned to the Masters and Teachers for guidance.
They explained the significance of the card and told me how to create the "1 of Hearts Prayer Practice." But first, they gave me quite an education on the purpose of this prayer. I recorded everything they said, typed it up, and return often to reread.
Perhaps now, four years later, we can begin to understand what they were predicting.
They said a lot of cryptic things, most of them about how everyone feels homeless and this prayer is about creating a home for everyone.
Well, we can look at the mirror unfolding in front of us and SEE that we have created a world that is not safe.
But of everything they said, this is what has left me most stymied:
I asked if the purpose "to feed the voice of love in We the People" that I had received in deep soul writing needed to be changed. Those words sounded to me like they were focused only on the American story and they were telling me that everyone everywhere felt homeless. So I assumed my understanding of the purpose was too narrow. I paused, ready to receive a new broader purpose, but they surprised me and said,
"It is correct. It is 'We the People.' This is a new spiritual world document. Think of yourselves as the founding fathers. Why did they leave Britain? They felt homeless. It is as though we are the spiritual founding mothers and fathers of a new spiritual document."  
I didn't see that coming!
A new spiritual document.
A new global spiritual document.
A new way of living together that creates a safe home for everyone everywhere.
What does that look like?
I think that's what we're here to figure out for ourselves. I think that's what this summer of painful revelations is all about. This is what the Solar Eclipse at the Dark Moon under the Solstice is revealing.
And it is we who must now look. We who have to see the reality and repercussions of the patriarchal world of suffering we have created and allowed and perpetrated.
I may not know how to get there, but I do think I've been given a name for it. It's "The Garden of Reverence."
In all my intensives, I lead everyone in the anointing of the body to plant the original starter seed of The Garden of Reverence in our hearts. And I do it myself every morning in front of the mirror.
I think it's the mirror that's showing me how to pray and it is the mirror that will slowly teach me my part in creating this new spiritual document for this new world of reverence.
Somewhere deep in our bones we remember this sweeter way of living.
This time of reverence for all: all peoples, all genders, all ages, all animals, all trees, all beings. A time when reverence of the Divine Feminine was one and the same with reverence for one another and for our first mother, Mother Earth.
So on this sacred Solar Eclipse-Solstice-Dark Moon season, may you be willing to see what needs to be seen and hear the call in your own heart for your part in creating a world that makes love visible for all.
Janet
PS 1: Birthday Sale
I haven't promoted my birthday sale very well. But it continues through June 30. Scroll through all the Prayer Intensives and select all you want. Enter 2020GIFT in the coupon code and you will receive $22 off each, even the Dark Moon in You which was only $44 to begin with!
PS 2: Prayer Vigils 
One thing I'm doing this summer is a Prayer Vigil with a mystic every Friday at 2pm. All the vigils are now stored on a special page on my website. Watch any time.
Prayer Vigil to make love visible 
Ho'oponopono with Kahu Lahela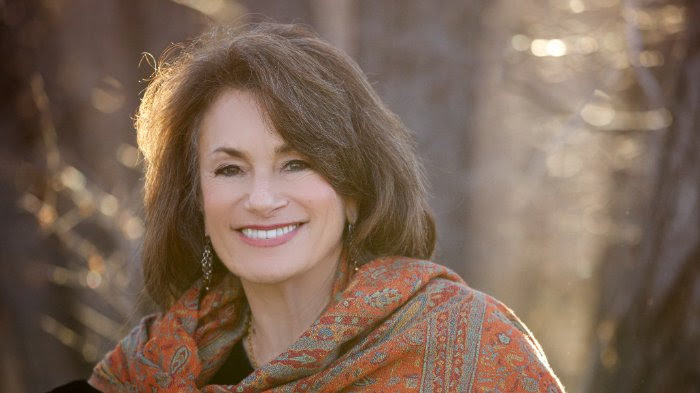 Prayer Between Contractions with Rabbi Tirzah 
The Black Madonna, Nigra Sum Sed Formosa with Alessandra Belloni--a great gift on Juneteenth!