Solstice calls us to sit in the womb of the Mother
2022 the year we learn to listen to love
Week 50--in which we enter the womb of the Mother to listen for the sound and scent of wonders to come in 2023
Friends, soul writers, mystics, witches, and lovers of prayer,
I spent Friday with my two favorite astrologers, cos-mythologist Marcia Wade, and shamanic astrologer (and numerology wizard), Emma Kupu Mitchell, planning, as best we could, an Astrology Forecast offering for 2023. It was both incredibly daunting AND totally magical. (More to come about the 2023 forecast after the Solstice.)
These forecasts were birthed during my astrology consultation with George Ward in the summer of 2014.
I gave it to myself as a gift for my 66th birthday. That reading terrified me and at the same time confirmed a deep knowing of who I really am. The real me. The mystic me. The me I came here to be. But a me I hadn't yet embodied. Or welcomed. Or even knew was possible.
After patiently explaining my birth chart, George drew my attention to the transits of the planets circling around my natal chart. Suddenly he raised his voice, "Do you see Jupiter at the top of your chart in the 10th house?" I looked at the top. Yup. He said, "Do you see Saturn in your 2nd?" I looked down and mumbled yes. Then George said something about Uranus conjunct my Sun.
But by then I was lost. All those planets. All those glyphs. All those signs. All those houses.
But I sure remember what he said next.
It's written in my notes, but I don't have to reread them. His words are etched forever in my mind.
George said, "Get ready, because in ten years you will be doing a level of work that today you cannot even imagine."
The stars didn't wait long.
Six months later, on December 1, I got sick. And stayed sick. Until December 26, just days after the Winter Solstice.
That morning, I reached for my pen to do some deep soul writing and my hand would NOT write Dear God, my name for my divine voice since 1997. I tried to write at least the initials, DG. Nothing. Instead, my hand—of its own volition—wrote, "Beloved Vibration of Sophia!" And with that, everything changed.
The Sacred Feminine didn't just arrive, she entered my body, and ushered in what has turned out to be an entire decade of wild, ecstatic, mystical adventures, one after another.
George was right!
Since that Winter Solstice, I've paid attention to what is birthed in me at this time of entering the dark womb of the earth, the season, the moment. And I definitely see a pattern. There is something truly magical about this time of year.
On Winter Solstice morning of 2017, I was awakened hearing, "Sophia's Voice." What!? You want me to be Your voice! Well, that shook me, but I knew I had to say yes, so I called my 2018 mandala: Sophia's Voice. Talk about magic. Fifty-five days later, I was awakened in the dark with "prayer artist." You know how that totally changed my life.
Once again, George, you were right!
This pattern has continued every December.
In 2020, as that wild year of Covid and quarantine was drawing to a close, Rabbi Tirzah Firestone asked Emma and me if we wouldn't like to gather to honor this sacred womb time.
We created what has turned out to be an annual event.
During that first Winter Solstice gathering, a major shift in my work was birthed. I didn't plan it, but on that Winter Solstice, a path opened before me asking me to honoring all who have been vilified as witches and restore this title to its original sacred meaning.
This Winter Solstice pattern of being seeded by the sacred is not unique to me.
No, sitting in the silence and listening to the call bubbling up from the womb of the Mother is universal. It is the vibration and purpose of this natural turning of the wheel of the year as the Sun, the Earth and the Moon dance once more.
This is the hour of sacred whispering. Of silent seeding. Of possibility.
You do not know what 2023 holds for you. Or wants of you. But if you sit in the silence, in sacred community, you just might hear a whisper. You just might catch a glimpse. You might just feel something asking you to bring it to life.
Rabbi Tirzah, Emma and I invite you to join us in our third annual sacred Solstice gathering.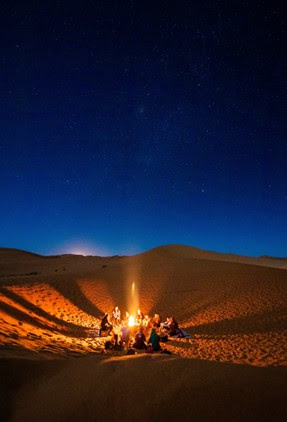 Ignite Your Soul's Power for 2023
We gather next Sunday, December 18 from 2:00-3:48 PM eastern for 108 minutes (17 isn't quite enough!)
We meet at 2PM eastern because that time works well for time zones across the Americas, Atlantic, Caribbean, and Europe.
But, don't be concerned if you can't be with us live. The event will be recorded and available for all registered members within 24 hours along with additional bonuses from Emma, Tirzah, and me.
Please visit the page we created for this gathering to get a sense for what you will experience and receive. And why it matters.
Really really matters.
Ignite Your Soul's Power for 2023
to sitting in the dark silence of the womb of the Mother,  
Janet
website: janetconner.com
facebook: janet conner prayer artist
YouTube: Janet Conner