Our 3rd annual Winter Solstice gathering is now open
2022 the year we learn to listen to love
Week 49--in which we pause to consider the mystery and magic that awaits us in the sacred return of the Light at Winter Solstice 
Friends, soul writers, mystics, witches, and lovers of prayer,
First, let me say I'm floored by how much you loved last Sunday's list of my top 5 books for 2022. I have a high open rate for these newsletters, but that one! Wow. Here it is if you missed it.
As 2020, the crazy year of Covid and quarantine, was coming to a close, I received an email from the brilliant Kabballah scholar and author, Rabbi Tirzah Firestone, asking if Emma Kupu Mitchell and I would like to get on Zoom to talk about creating some kind of sacred gathering around the time of the Winter Solstice.
Tirzah wasn't sure what that might look like, but thought, if we put our mystical talents of deep soul writing, invocation, prayer, ritual, celestial wisdom, and guided meditation together, we could create a ritual of some sort. A ritual that would acknowledge all the losses and sorrows in that year of illness, fear, and isolation, and create a way to turn toward the new year ahead with hope and possibility in our hearts.
Emma and I couldn't say YES fast enough! And to hold this gathering around Winter Solstice seemed perfect.
There's something very special about this cold, dark, fulcrum moment in the turning and returning of the seasons.
Our ancestral grandmothers and grandfathers knew something we oh-so-clever moderns have forgotten. And if their ancient wisdom should surface up through our bones and our dreams, and we are audacious enough to speak of it aloud, the good patriarchs—you know, all those upstanding, well-educated, well-respected patriarchal leaders of science and commerce and religion—will remind us that it's all just superstition or new age hokum.
Tell that to an astrologer!
When we got together, shamanic astrologer and depth numerologist, Emma Kupu Mitchell gave us a brilliant education into the potency of the Solstice. The potency our ancestors relished and loved. And she spoke of how nature calls us at this time to be still, silent, and present, so we can receive a new dream, not for the future but from the future. This is the way we lived before commerce and religion exhorted us to shop! Decorate! Party! Cook! Dine! Drink! Spend money!
The really crazy part of all the celebrations and commotion at the end of December is that the symbols for all these holidays are stolen straight from our pagan ancestors.
The Christmas tree?
It's the solstice evergreen—the promise of life returning in the spring.
The blazing fire?
The yule log brought in from the forest for an all-night vigil awaiting the return of the sunrise.
The birth of a god born of a virgin?
That's a recurring central story for countless cultures. Most of these sacred births are honored in winter: Mithras. Thammuz. Zoroaster. Zarathustra. Jesus. The list is long.
Why is this? Why do we celebrate a "christian" holiday with pagan symbols?
Even the tiniest peek into the study of world religions will reveal the syncretism that always occurs when the religion of an invading nation overwhelms and replaces the native beliefs. It's a very effective way to dominate and control the populace. The Romans knew this. Constantine knew this. The colonizers of the Americas knew this.
So where can we find an original story? A story about the return of the light that wasn't written by any patriarchal dominators?
Newgrange. In the Boyne Valley in Ireland.
Newgrange was built 5,200 years ago. That's before Stonehenge. And a full thousand years before the pyramids were begun in Egypt.
I find this staggering.
But even more astonishing is what happens inside. How did these Bronze Age peoples know how to build this massive earthen structure and fill it with convoluted dark chambers and passageways, so that at the precise moment of sunrise on Winter Solstice morning, the first ray of dawn would come through a small opening and snake its way along the walls of a narrow passage, lighting up intricate carvings seen only on this one morning. And only for 17 minutes! The James Webb Space Telescope designers and engineers would be impressed, don't you think.
And that light, the dawn of Winter Solstice, still returns to caress the sacred carvings five thousand years later.
So yes, to gathering at Winter Solstice.
Yes, to honoring a mystical memory our blood and bones somehow remember.
Yes, to sitting in the silence to await the magical return of the light.
Yes, to blessing and releasing the year ending.
Yes, to igniting the light of the year to come.
Rabbi Tirzah, Emma and I invite you to join us in what is now our third annual sacred Solstice gathering.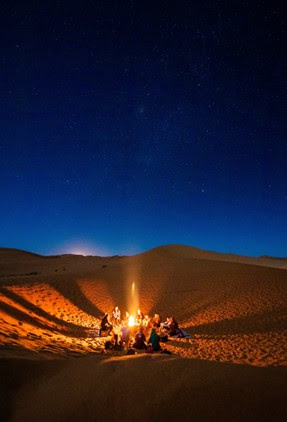 Ignite Your Soul's Power for 2023
We gather on Sunday, December 18 from 2:00-3:48 PM eastern for 108 minutes (17 isn't quite enough!)
We meet at 2PM eastern because that time works well for time zones across the Americas, Atlantic, Caribbean, and Europe.
But, don't be concerned if you can't be with us live. The event will be recorded and available for all registered members within 24 hours along with additional bonuses from Emma, Tirzah, and me.
Please visit the page we created for this gathering to get a sense for what you will experience and receive. And why it matters.
Really really matters.
Ignite Your Soul's Power for 2023
to the mystery and magic that happens when we gather in a sacred circle to welcome the light of a new dawn, a new day, a new year,  
Janet
website: janetconner.com
facebook: janet conner prayer artist
YouTube: Janet Conner