A very special Notes from the Field on a very special day
2023 the year we learn to listen to life
March 23--the wildest day in the wildest week in the wildest month of the wildest decade
Friends, soul writers, mystics, witches, and lovers of prayer,
Our Lady, Queen of Magicians kept me up half the night with three pages of notes for today's rare special edition newsletter. What is happening is way too important to wait until Sunday.
We are halfway through week 12 in this year we learn to listen to life.
Twelve in Tarot is the Hanged Man, the upside down, the total shift of perspective, the total transformation. Twelve speaks of the inversion of all that we thought we knew. All that we thought was true.
And, it's week 12 in the year we learn to listen to life.
I had NO idea when I received that as our theme that I would be collaborating with 6 other mystics to create an event in which we do NOTHING but listen to life. Not "life" in the human-centric way we use that term, but life, all life—plant, rock, animal—because all life is alive, intelligent, conscious, and in conversation with all other life.
It is only we humans who have lost the ability to see this vibrant web of life and have forgotten how to hear the radiant songs flowing everywhere on Earth. It is we who have forgotten the language of life.
And it is we who must do what must be done to begin to remember.
This wild week of remembering how to listen to life has three big moments:
1. March 21 was the dark moon in Aries that initiated not only a new lunar cycle, but also an entire new lunar year.
On day 1 of a new lunar year, I always sit with the Chandra, read it several times, chew on its mystical message, and then in deep soul writing, receive my lunar prayer, the prayer I will say every day throughout the lunar year. And this lunar prayer is always a surprise. Always a wonder. And always completely beyond my capacity to understand. It does not reveal its full meaning until the lunar year comes to a close.
So on Tuesday, I read Aries 1 several times. (You can find it in Inside Degrees by Ellias Lonsdale).
The symbol is "A man repairing and extending a stone wall in the spring."
Key phrases that flew off the page included:
physical capability
become ready and quite able to do what is asked or needed
put nothing in the way of each next thing happening
become a hardy vessel for strong Earth usage
brand new start
activating will
After reading the Chandra several times. Aloud. I found myself pondering these questions in deep soul writing:
Who is the man?
What is the wall?
Why is it stone?
What happened that it needs to be repaired? Extended?
What does the wall keep in and keep out?
Why is it happening in spring?
Why NOW?
What's my part?
And finally, What's my prayer?
The prayer came quickly. I said it aloud and thought my heart would stop! Just imagine saying this every day for a year:
I am ready.
Make of me a hardy vessel for my Mother's Garden of Reverence
And so it begins. With me.
Je n'ai pas peur. I am not afraid
It ends with Joan of Arc's mantra, Je n'ai pas peur which means I am not afraid. And if that weren't stunning enough, she then said, For this I was born. Since Joan crashed into my life, I find her mantra, her spell, essential to finding my way and walking the path. Without fear.
I highly recommend you ponder this moment and create a lunar prayer of your own.
2. March 21 was also equinox. What a day! Did you feel it?
And if all that weren't quite cosmic enough, today, is even bigger.
3. Today, March 23, is day 1 in an 80-day cosmic window as Pluto pushes his toes into Aquarius, ushering in a whole new way of living in harmony with Mother Earth and all Her creation.
When cosmythologist Marcia Wade and shamanic astrologer Emma Kupu Mitchell spoke about this 80-day window of transformation from March 23 to June 11 in the Astrology Forecast for 2023, Marcia described the power and call of this moment this way:
this is a crucible, a container where alchemy happens
we are being changed to the ones who can step into this new way of being human, into being the water bearers
we are defined, formed, by the future and that future is calling us now
Pluto is calling you to bring your medicine into the future
welcome your nonconformist self
the Age of Aquarius begins inside you
this is a time of shape-shifting
listen to your dreams, awaken your intuition, follow your inspirations, open your creativity
The Age of Aquarius emerges in and through and as you
So today, March 23 is pregnant with radical possibility.
Today is the day we commit to remember.
Today is the day we commit to open our eyes, our ears, our entire bodies to the ecstatic life all around us.
Life that David Abram, author of Becoming Animal describes so ecstatically that your whole body can't help but vibrate when you read this:
"[T]he mountains, the creatures, the entire non-human world is struggling to make contact with us. The plants we eat or smoke are trying to ask us what we are up to; the animals are signaling to us in our dreams or in forests; the whole Earth is rumbling and straining to let us remember that we are of it, that this plant, this macrocosm is our flesh, that the grasses are our hair, the trees our hands, the rivers our blood, that the Earth is our real body and that it is alive."
May this week of holy transformation find you ready and willing to step into the crucible and really begin to listen to life.
Listening to life--all life--is the heart and soul of The A.R.T. of Becoming a Witch. We open Sunday with a wild Opening Ceremony filled with ritual, prayers, the first portrait of Our Lady Queen of Magicians--unlike anything you've ever seen before, a blessing of the Familiars, and a guided journey into the forest to meet your Guide and receive your first mystical gift as you Awaken, Remember, and Trust your body's natural intuitive senses.
We gather at 2 eastern, but don't worry if you can't be there for that ceremony or any of the gatherings. Everything is recorded AND the real wonder of these 12 weeks is the time we spend with one another practicing learning to see and hear and feel.
Please register today so you can start receiving all the delicious materials and bonuses.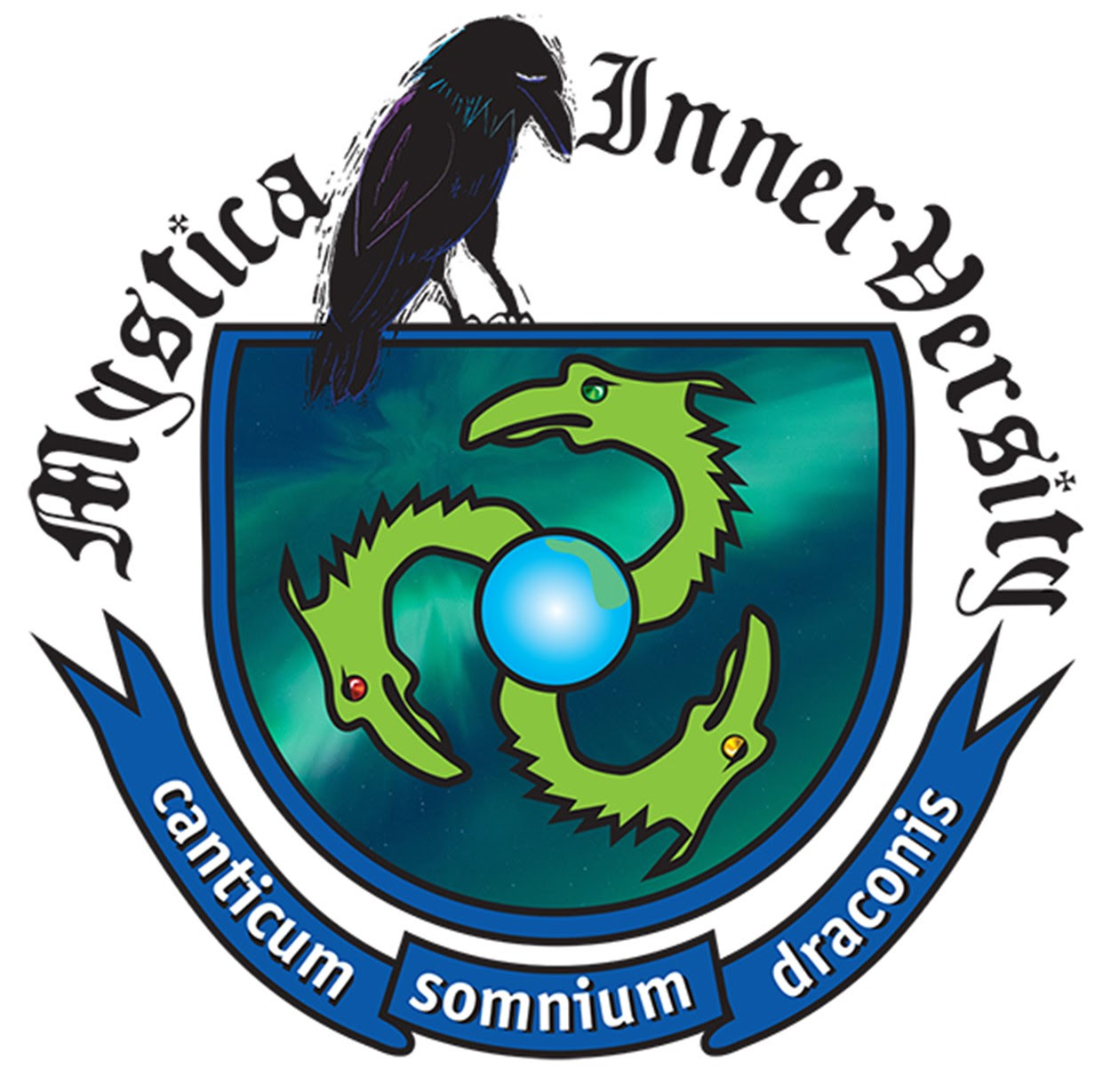 The A.R.T. of Becoming a Witch: How to Awaken, Remember, and Trust Your Body's Natural Intuitive Senses
Please don't wait. We open Sunday March 26 and run through June 11. All details on the page when you click on the link.
to saying yes to birthing the Age of Aquarius,
Janet
PS: If you missed any of the four previous newsletters introducing your five intuitive senses, Mystos the Raven, and the Mystic InnerVersity Crest, and YOUR letter from the Queen of Magicians, they're all available on my website under BLOG
website: janetconner.com
facebook: janet conner prayer artist
YouTube: Janet Conner