What did you read this year that cracked you open?
The year of the body--Week 48
in which we remember the books that mattered
Friends, soul writers, mystics, and lovers of prayer,
Thank you for all your sweet supportive emails and comments on Facebook and YouTube about my experiences moving through this massive birth portal time of eclipse and looking back.
It's lovely to hear that I'm not the only one who is exhausted. (And it isn't over. Watch for news the next two Sundays about a special Winter Solstice event with Rabbi Tirzah and Emma Kupu Mitchell.)
It appears that I have become a bit of an expert on the sacred art of looking back.
Not because I set out to be the queen of looking back. If anything, I was quite the opposite.
Between the drumbeat of patriarchy to always set new and higher goals and keep moving forward to achieve them.
And the mental gymnastics of new thought and new age spirituality that doesn't want to even acknowledge the presence of pain and suffering.
I had completely lost the wisdom in finding my place in life by looking back at the life I'd already walked. And honoring its vast and varied gifts. Even, or especially, the hard spots. The twists in the road. The closed doors. The broken hearts.
From where I stand today it's bloody obvious that always looking forward doesn't create a happy life.
If anything, it just leaves us exhausted and feeling we're somehow the problem. We must be doing it all wrong.
That was me. Everyone else looked like they had the sweeter marriage, the more successful career, the prettier house, the happier children.
It wasn't until I came nose-to-nose with bankruptcy and had no choice but to stop and look back at how in the world I got there, that I stumbled upon the incredible grace in looking at the path behind me.
The law of attraction and new age spirituality tells us to look forward. Forward. Forward. Forward. Get clear about what you want in the future. Focus on it. Describe it. Taste it. Feel it.
Is that really any different from the relentless call to set goals? No, it's the same. And you know it's the same because it feels the same in your body. It might have a pretty name and sparkly bow around it, but it's the same demand to fix your eyes on the future.
And if you don't reach that happy future? Well, it must be you.
It's a strange thing to say, but not reaching that happy future and finding myself bankrupt and terrified was a gift.
I had to stop and listen to the wisdom within. And she was crystal clear that the answer was behind me not in front of me.
And so, 11 years ago this month, I turned in pain and desperation to the page in deep soul writing and began what I thought would be a hard slog of looking back.
But looking back turned out to be nothing but grace.
The grace of looking back was so powerful, that it's become not just an annual practice but a daily one.
Every morning as I sit down for my deep soul writing, the first thing I do is take out April McMurtry's The Moon is My Calendar and look back at the day before.
What happened yesterday? I pause for a moment to consider what happened and then jot it down in a phrase, a word, a symbol—something—to help me remember the gifts or sorrows or surprises of the day before.
Then, at the end of that lunar cycle, I sit with the whole calendar page and do some deep soul writing about the story of that month.
So, by the time The Lotus and the Lily rolls around each November, it's quite easy to sit with the 12-lunar cycles and turn the pages listening for the year to sing me her song.
And she always does.
I just completed this 12-lunar cycle walk for 2021. I began by looking back at what happened in the last few days of December in 2020, slowly remembering the essence of what happened in each lunar cycle, all the way to today.
When I finished, I had 12 little month-by-month songs that I then wrote on a paper printout of the classic 11-circuit Chartres Cathedral labyrinth.

As I wrote the 12 monthly songs, I listened. And sure enough, 2021 sang me her big song. It took two days and a few messages in the night, but by this past Thursday, I had 2021's song. And it wasn't what I expected. At all.
But when I wrote 2021's heart song in the center of the labyrinth, I began to choke up. And I knew.
Because involuntary tears are always, always, the sign of the soul saying, yes, beloved, yes, this is your truth.
And so tomorrow, Monday, I will share my 2021 Song with the 88 members of The Lotus and The Lily and listen in joy as they share their songs of 2021.
For today, I wanted to offer you a little clue about the message and meaning of your year. The books you read.
Or rather, the books you read that broke you open in some way. That rearranged your brain. That shattered your heart. That awakened something in you. Something you can no longer forget.
Those books.
At the end of a year I like to look back at the books that mattered—really really mattered.
Here they are. Next year I hope to create a book club on my YouTube channel. Clark Strand's Waking Up to the Dark is being reissued and I promise there will be a grand celebration of his life-changing book.
These are the jewels that fed the song of my life this year and two years before:
2021
Joan of Arc, Anne Barstow
An Interrupted Life, Etty Hillesum
Caliban and the Witch, Silvia Federici
Witches and Pagans, Max Dashu
Inside Degrees, Ellias Lonsdale
When We Cease to Understand the World, Benjamin Labatut
I also spent 2021 trying to give myself an education about Black reality in America. I read dozens of books, here are just a few:
The New Jim Crow, Michelle Alexander
My Grandmother's Hands, Resmaa Menakem
Medical Apartheid, Harriet Washington
Elegy for Mary Turner, Rachel Crane Williams
Mediocre, Ijeoma Oluo
2020
The Way of the Rose, Perdita Finn and Clark Strand
The Alphabet vs the Goddess, Leonard Schlain
If Women Rose Rooted, Sharon Blackie
Jezebel, Lesley Hazelton
Witchcraze, Anne Barstow
2019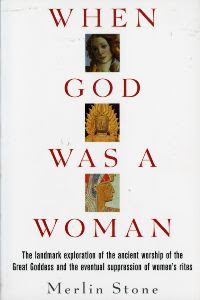 Waking Up to the Dark, Clark Strand
Mysteries of the Dark Moon, Demetra George
When God Was a Woman, Merlin Stone
What did you read this year that broke you open?
I'll read this newsletter on youtube on Tuesday. When it's posted, come and share your breakthrough books on YouTube or my professional Facebook page.
to the sacred power of books to sing a whole new song into our being
Janet
PS: This week I donated 600 books that no longer sing to me. If you're not reading books that break you open, the time to start is now.
PSS: if you wish to join The Lotus and The Lily, you still can. I won't offer it on demand, so you can register now and follow the process at your own pace over the next few months.